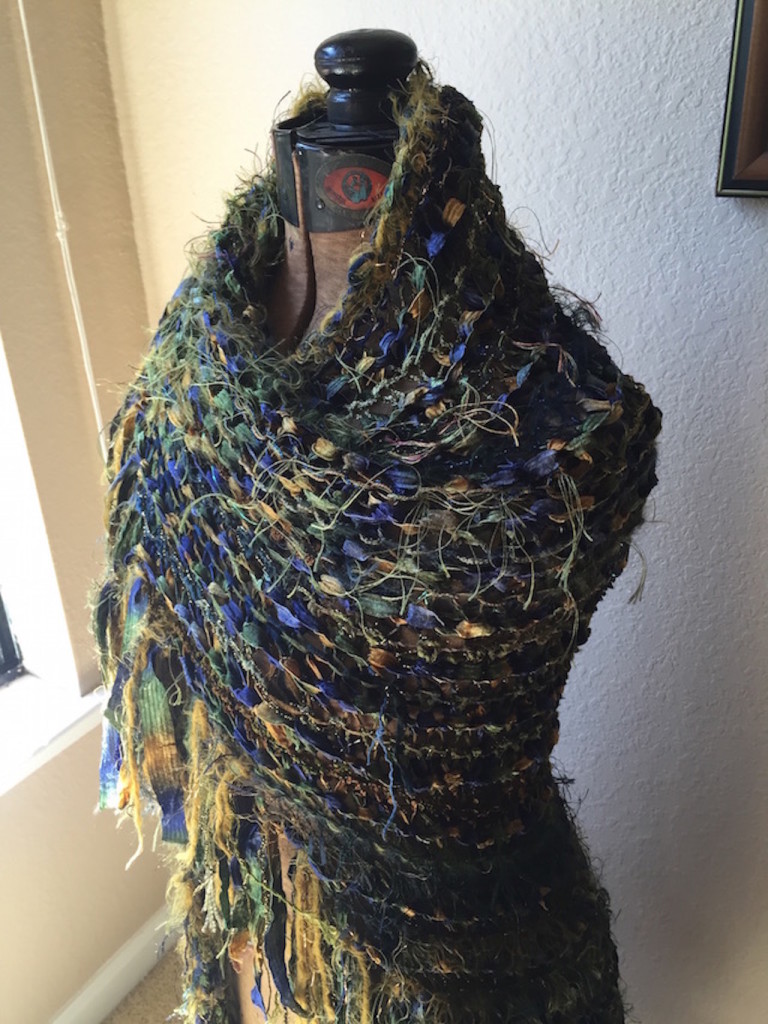 "It's a dangerous business, Frodo, going out your door. You step onto the road, and if you don't keep your feet, there's no knowing where you might be swept off to."-Tolkien
Little did I realize when my friends Jennifer, Amy, and Michelle introduced me to fiber arts in the mid 90s that I would ultimately find myself teaching public school and introducing fiber arts to a new generation of makers.
Nor could I have realized that the dangerous business of picking up a crochet hook would have led to living on a farm.
With sheep.
Wooly sheep.
Like out of control, gotta mush them, fuzzy-faced, wooly lawnmowers.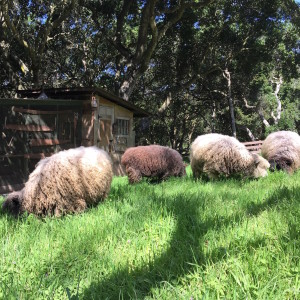 How does this happen? Well, dear readers, if you too are a Friend of the Fiber, you *know* how it all begins.
With enablers, some yarn, and an insatiable curiosity.
I remember hanging out with my friends, who were all into crocheting back then. I picked up a wonderfully textured blanket one of them had made. Curious, I asked them about it, and they proceeded to indoctrinate me into the world of shopping at Michaels for Lion Brand Homespun yarn on sale. The virtues of wooden hooks vs plastic hooks. The difference between a crochet hook and knitting needles.
Instant addict. Right here. I'm not ashamed to admit it.
Though, I would be remiss if I didn't reveal this particularly embarrassing memory…
Jennifer and I were at her house one evening watching Harry Potter when it first came out on television, and she was teaching me to crochet a blanket. After at least 2 hours of hooking as Harry fought against injustice, I stopped to take a break. Upon resuming, I completely blanked out on what to do.
I held the hook in my hand. I looked at what I had created. I recall telling Jen that I couldn't remember what do do next. She then gave me one of her most glorious Furball death stares, dumbfounded that I couldn't continue. She came over to check out my progress and (this is the most embarrassing part) said, "What kind of stitch is this?"
Well, now, I didn't rightly know how to continue, so how could I have known what I'd been doing for the previous 2 hours? Turns out, she had taught me how to single crochet. What I had wound up doing was some sort of bizarre half-double/single combo kind of thing.
*facepalm*
Let's just say that I'm unnaturally patient with my students when they first pick up the hook.
Despite that little hiccup, I persevered and proceeded to make blankets for family, friends, and myself. We still have them and use them, so that nubbly, acrylic Homespun certainly stood the test of time. Then I moved on to knitting because I saw a gorgeous peacock-colored shawl on display at The Golden Fleece in Santa Cruz (sadly no longer a shop). My intrepid friends taught me how to knit.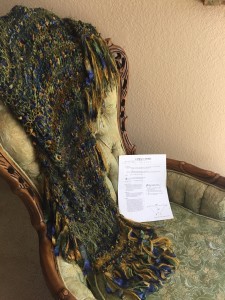 And knit I did. Scarves. Hats. Shawls. I love my peacock-inspired shawl and enjoyed flouncing about in it. Furball kindly made me a hook and needle holder, and I began collecting tools. Stitch holders. Circular needles. Tapestry needles. Oh my!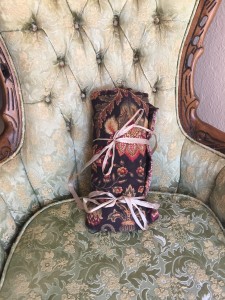 And the books.
Oh, the books. The inspiration they provided! I soon learned that I disliked patterns. Gauge be gone! Freeforming became my past time, and I started combining knit and crochet motifs into strange shapes reminiscent of The Muppet Show.
But still, "the clever north wind was not satisfied." Michaels only offered so much. My local yarn stores, though perfectly acceptable in enabling my addiction, left me curious for more. So my friend Hannah invited me to attend Stitches West.
But that, dear readers, is another adventure best saved for another story.
How did your fiber addiction begin? Who enabled you? Have you paid it forward? To whom? I look forward to hearing from you!
To Jennifer, Amy, and Michelle…thank you. You positively changed my life.