This post is dedicated to Tri, a former student of mine, who asked me to post about what life is like on our farm. I hope he enjoys reading about how projects begin at Mosshollow Hill and how they take on a life of their own.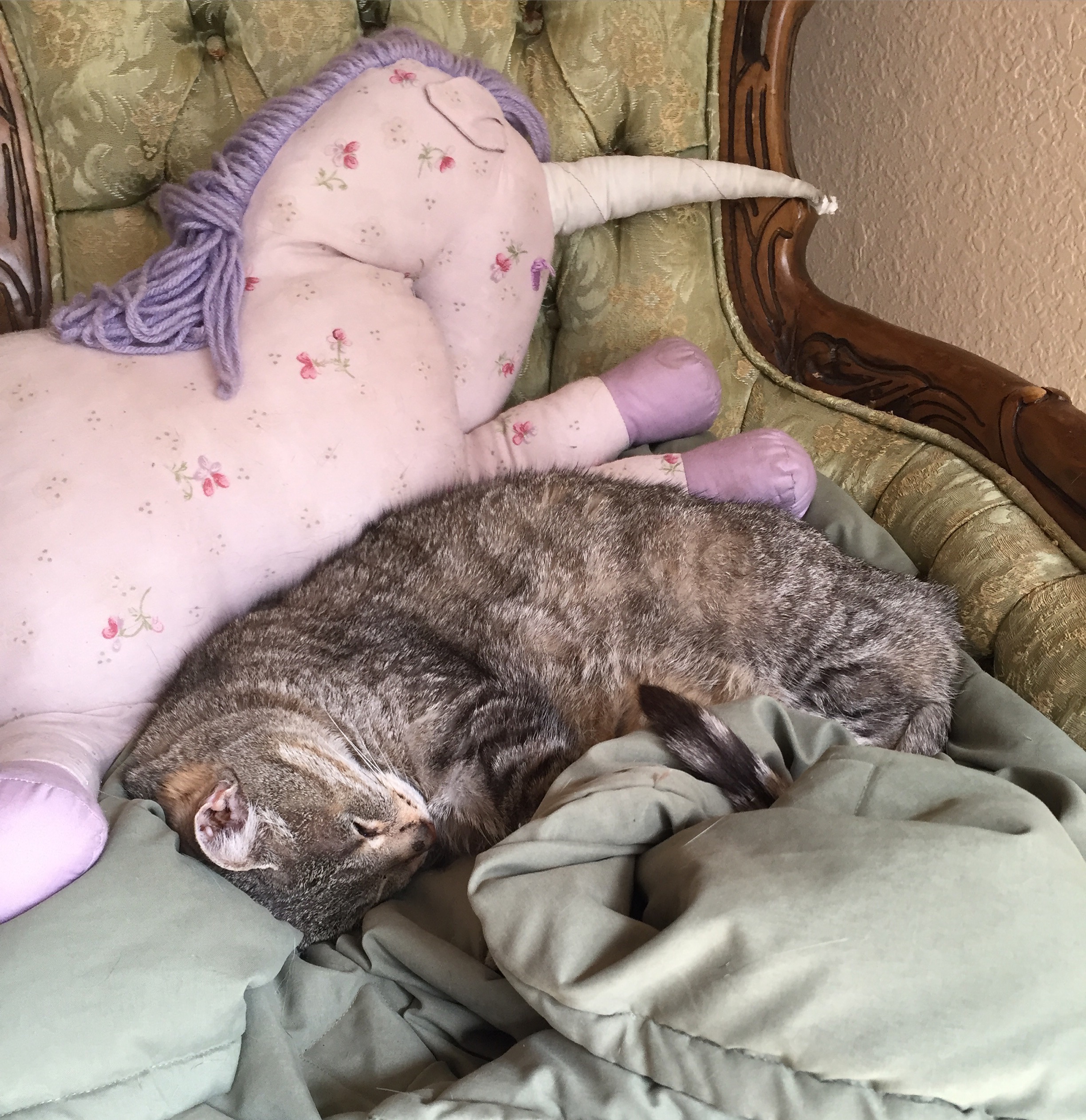 When our beloved 19-year old Sally-Cat let us know that it was time to say goodbye to her, Brett and I wanted to give her a resting place where she would never be forgotten. Instead of our pet cemetery, we chose to create a special place in our 'back yard'. What started as a way to honor our cat took on a life of its own as we transformed our yard into a beautiful sanctuary.

This is what the hillside looked like when we first moved into our home in July 2014. The brick steps on the left and cement path below it led to a cement hexagon, and it was lovely.
Over the years the chickens, who have since been relocated to a new coop with plenty of open space, laid waste to the hillside threatening the stability of the cement patio where you see Brett standing.
We decided to transform the backyard, and in July of 2016 we made that our summer project beginning with the pergola construction. While I was away playing and vending at Leviosa, a Harry Potter convention, Brett worked diligently on the pergola.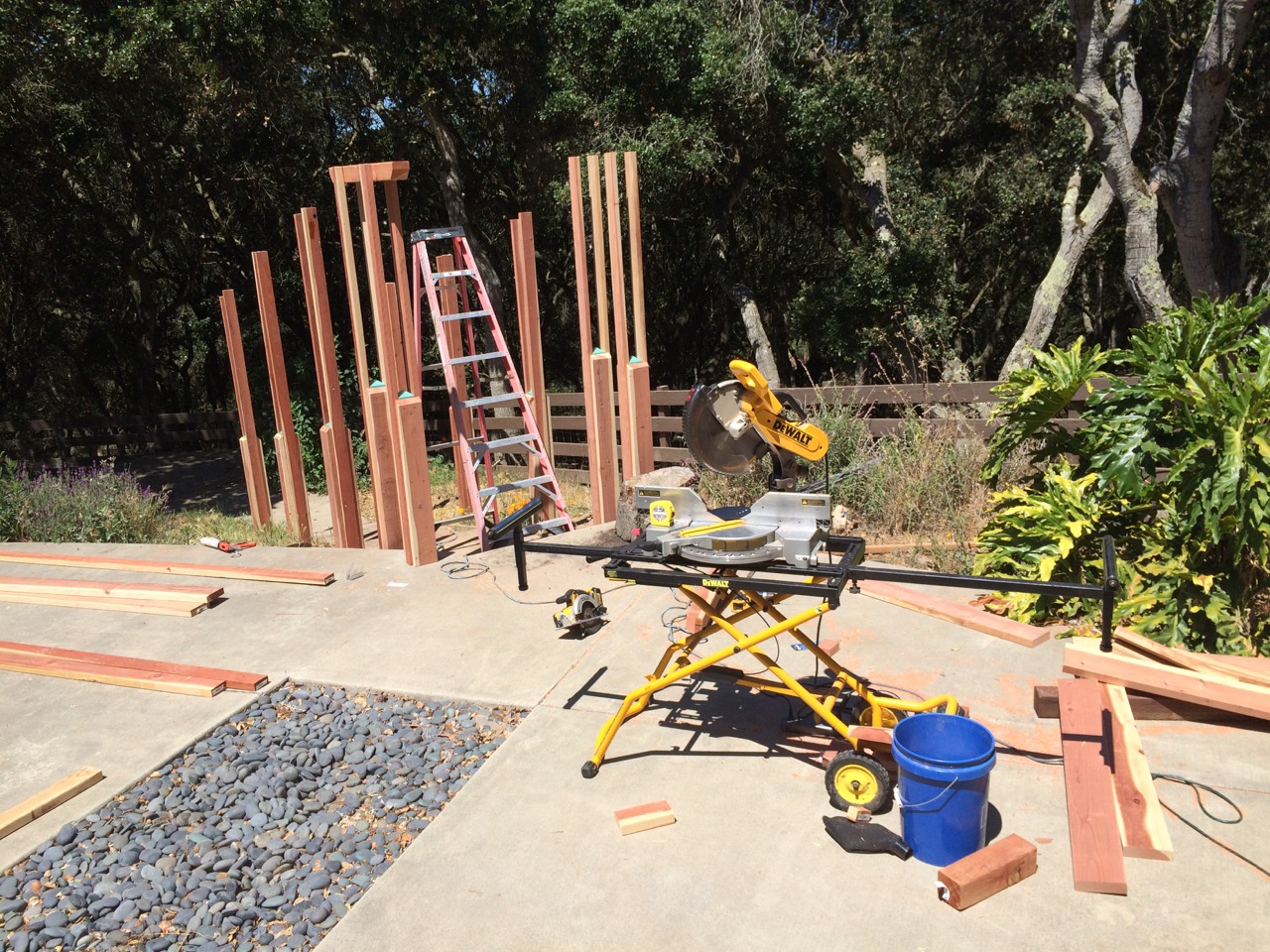 When I returned, his work stunned and inspired me, and we began to build benches to reinforce the hillside in order to prevent more erosion.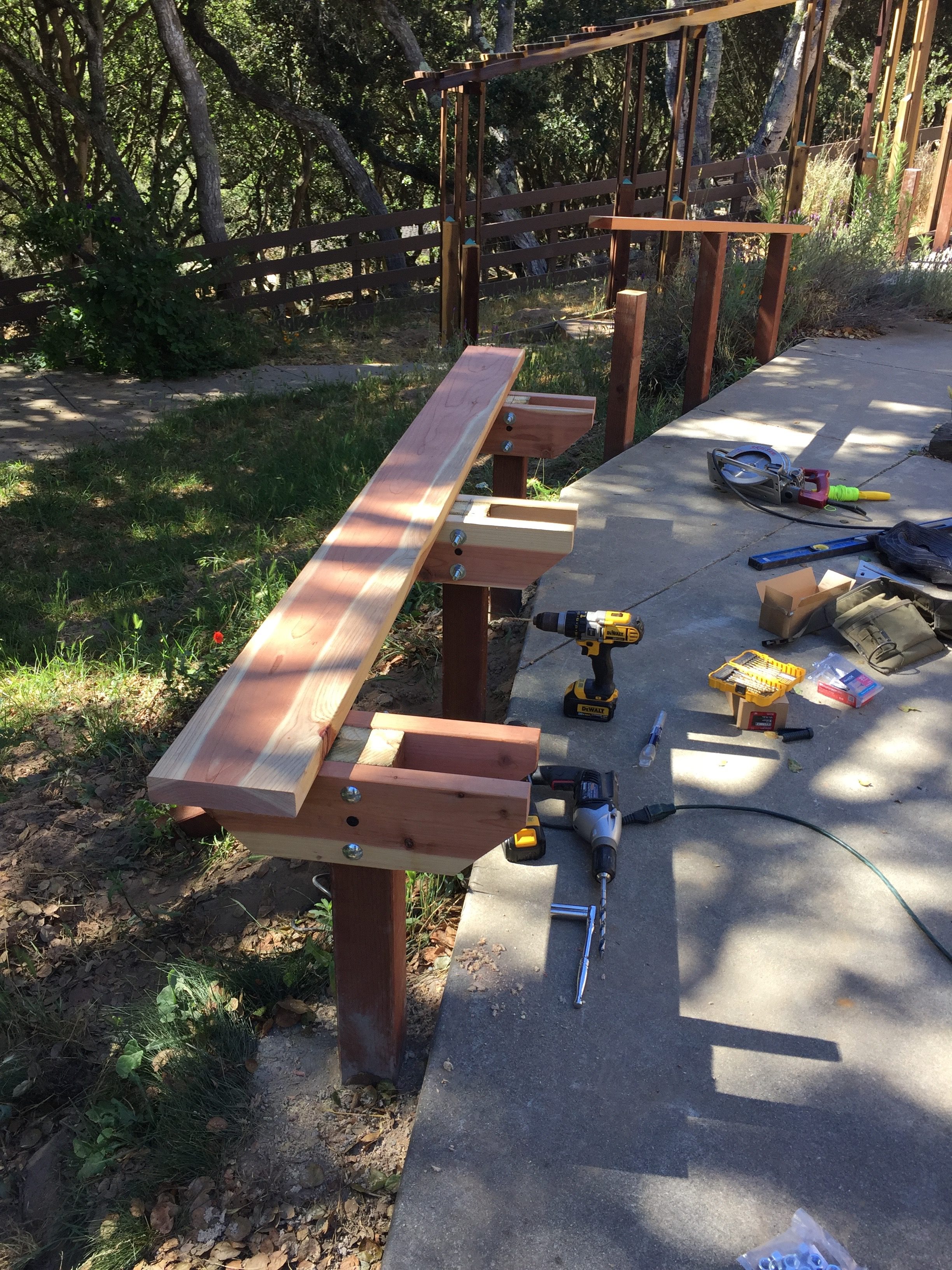 Then Sally let us know it was time to say goodbye to her. After 19 years of love and cuddling, we buried her near the hexagon at the base of the pergola and decided to name this our Sally Garden. We decided to find a new home for the philodendron, plant a lavender garden, and landscape the formerly eroding hillside.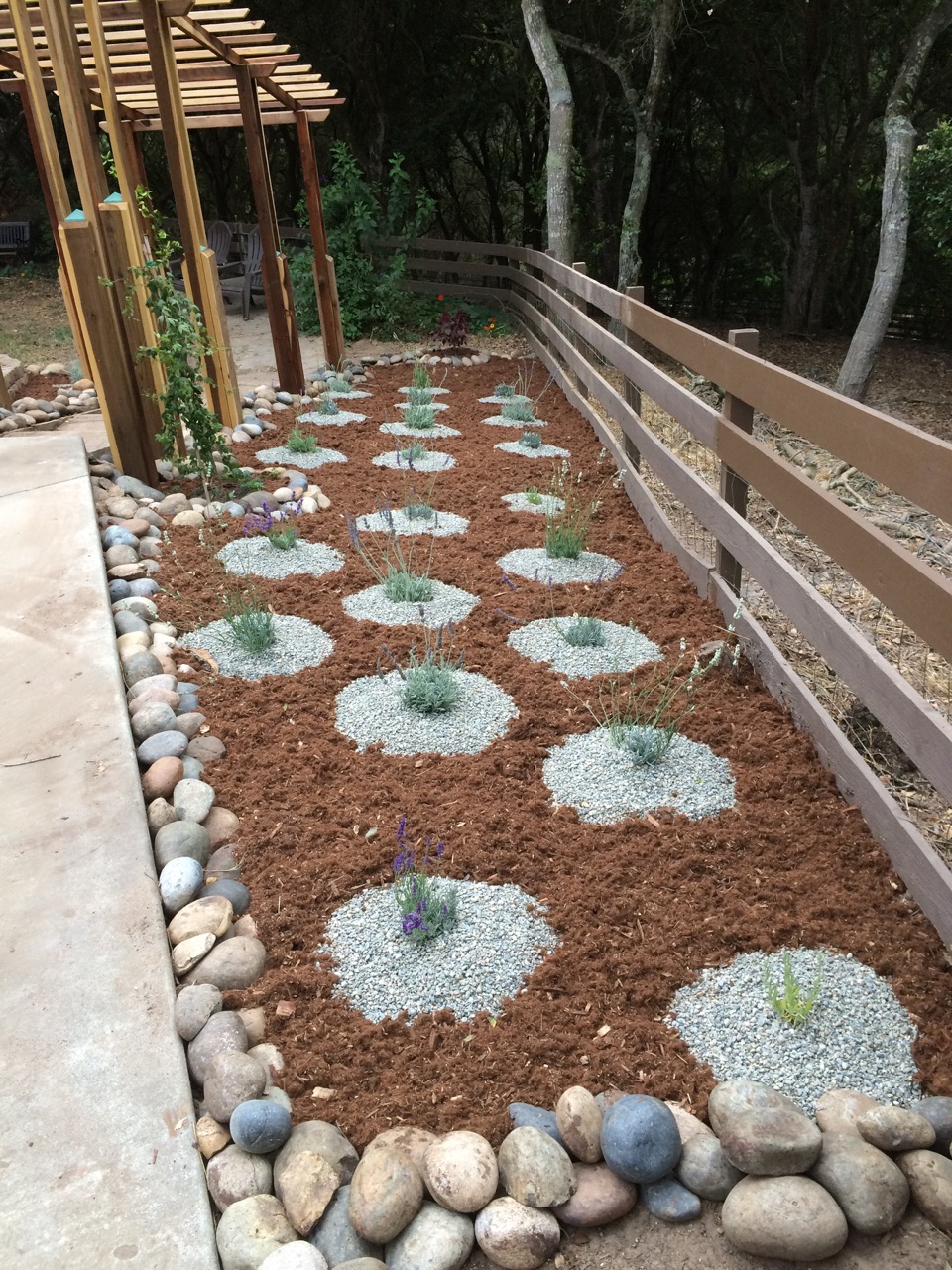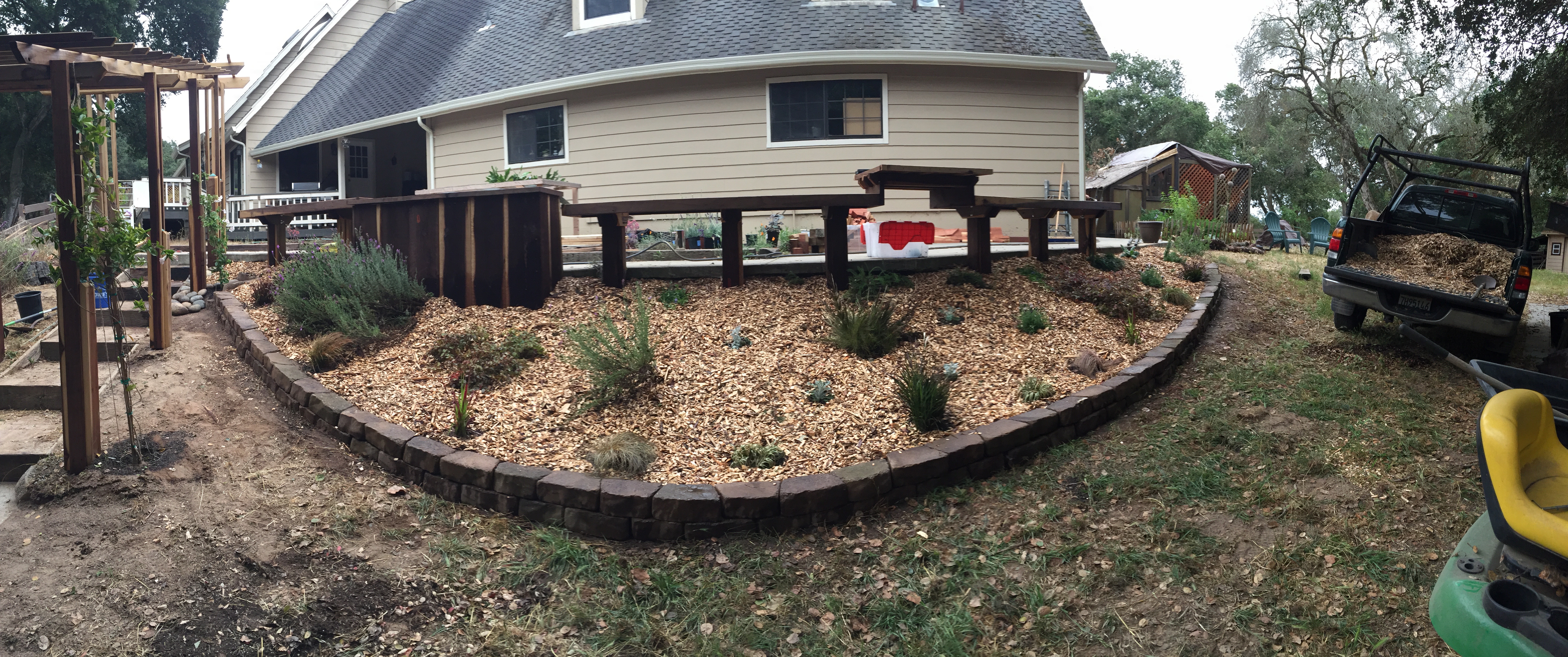 As the summer of 2016 came to a close and we returned to our busy school year, we watched as Sally's garden grew and the nasturtiums crept across the landscape and up the pergola. Every once in a while we would trek through the nasturtiums to the old chicken coop or find Sidney and the cats enjoying the view from the hexagon, but it wasn't a place where we spent much time.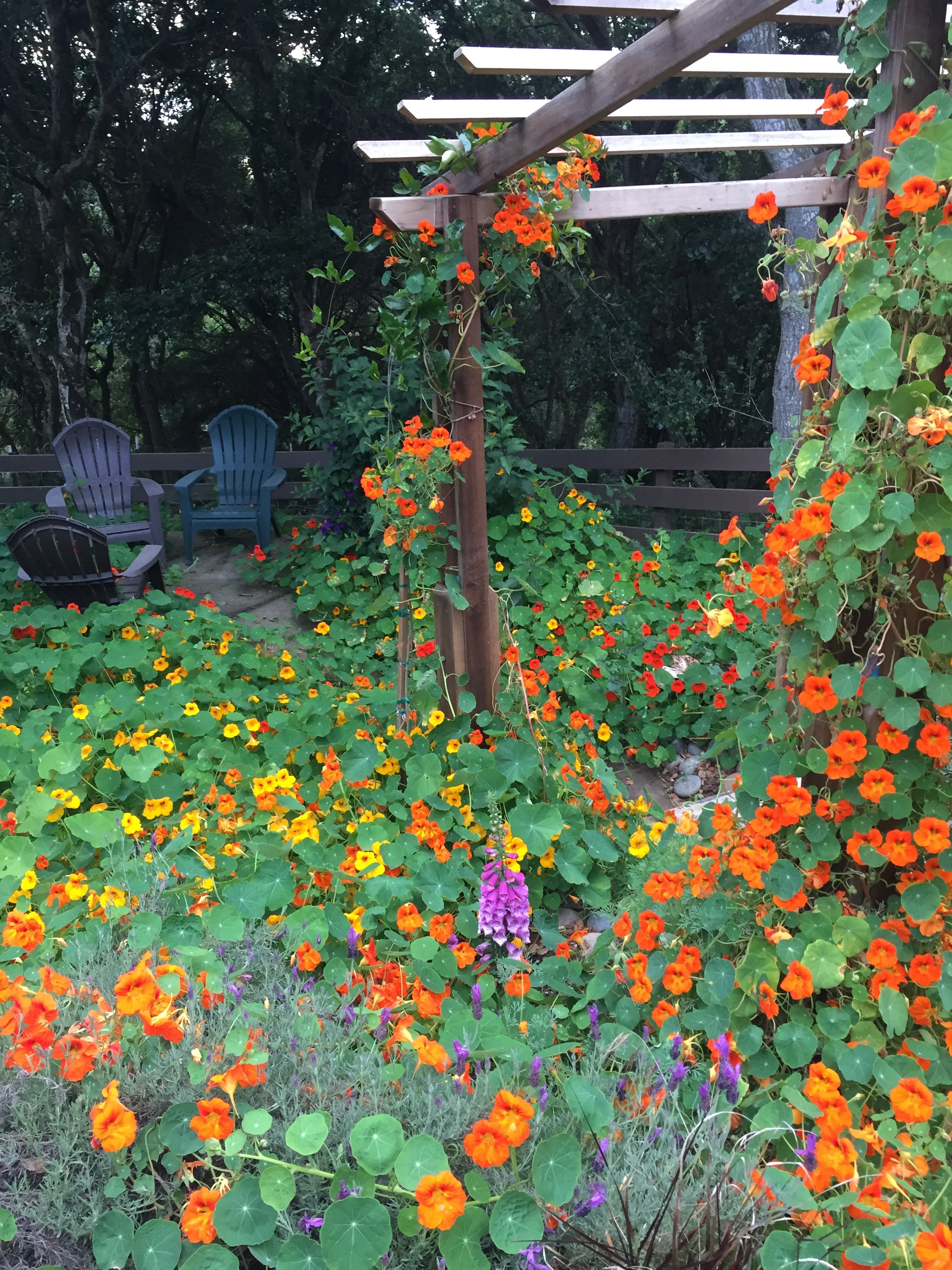 By the time summer rolled around again, we decided it was time to finish off her garden with a gazebo to match the pergola, and a brick path and steps to match the original brick steps. We wanted it to feel inviting, but we knew it would be a tremendous amount of work.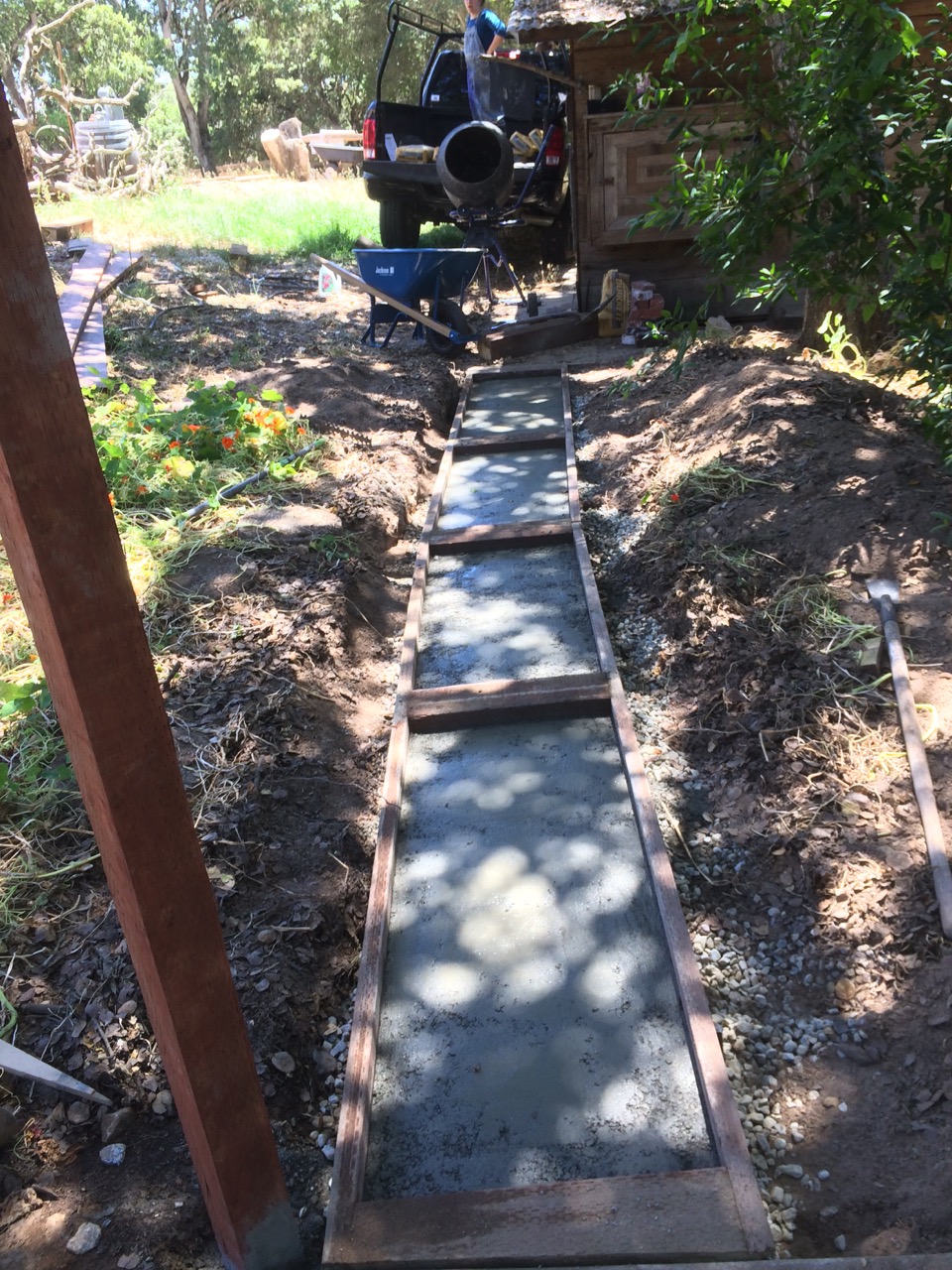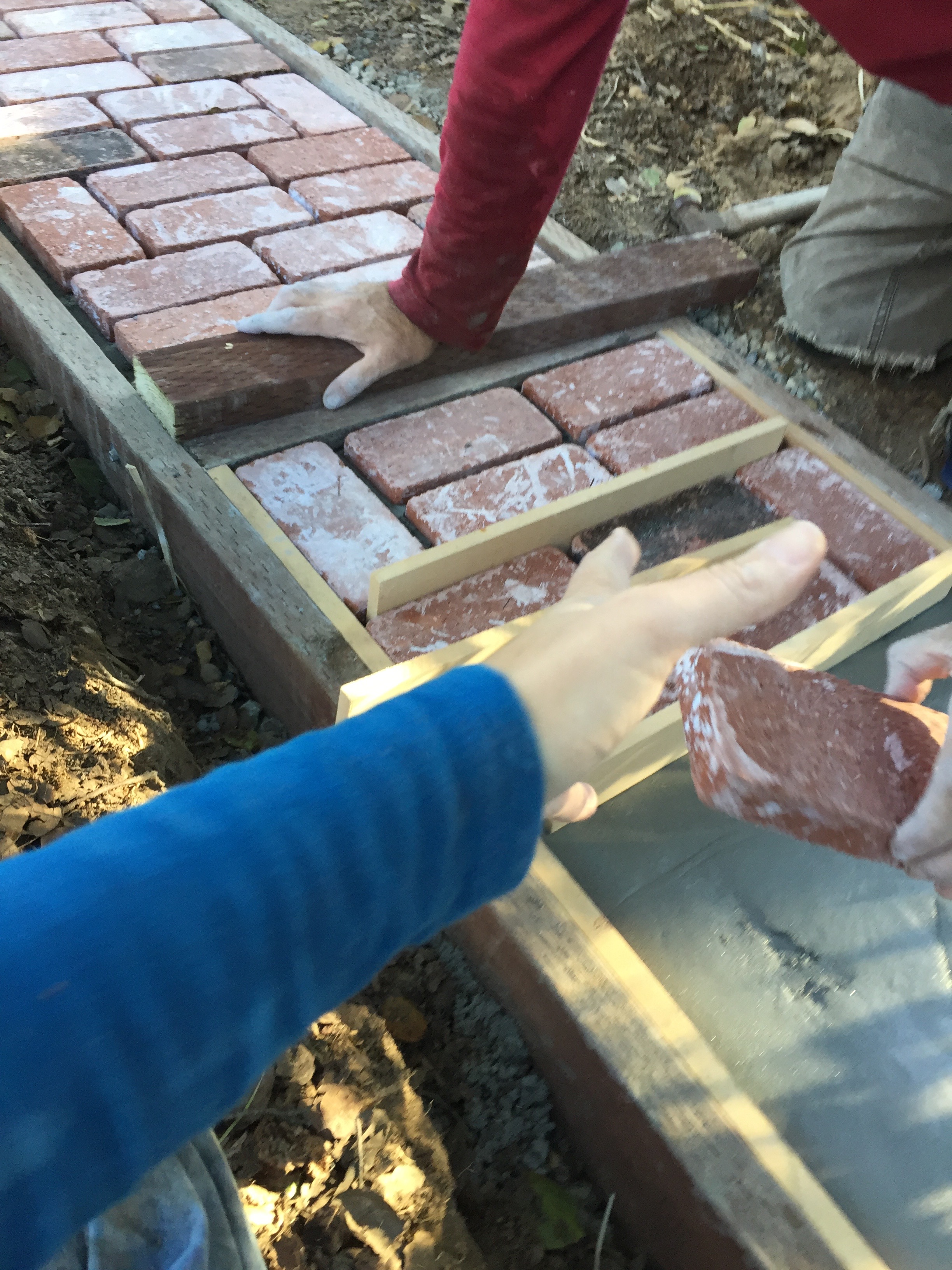 Laying brick was physically exhausting, so we took a break after the path was finished to work on the gazebo over the hexagon.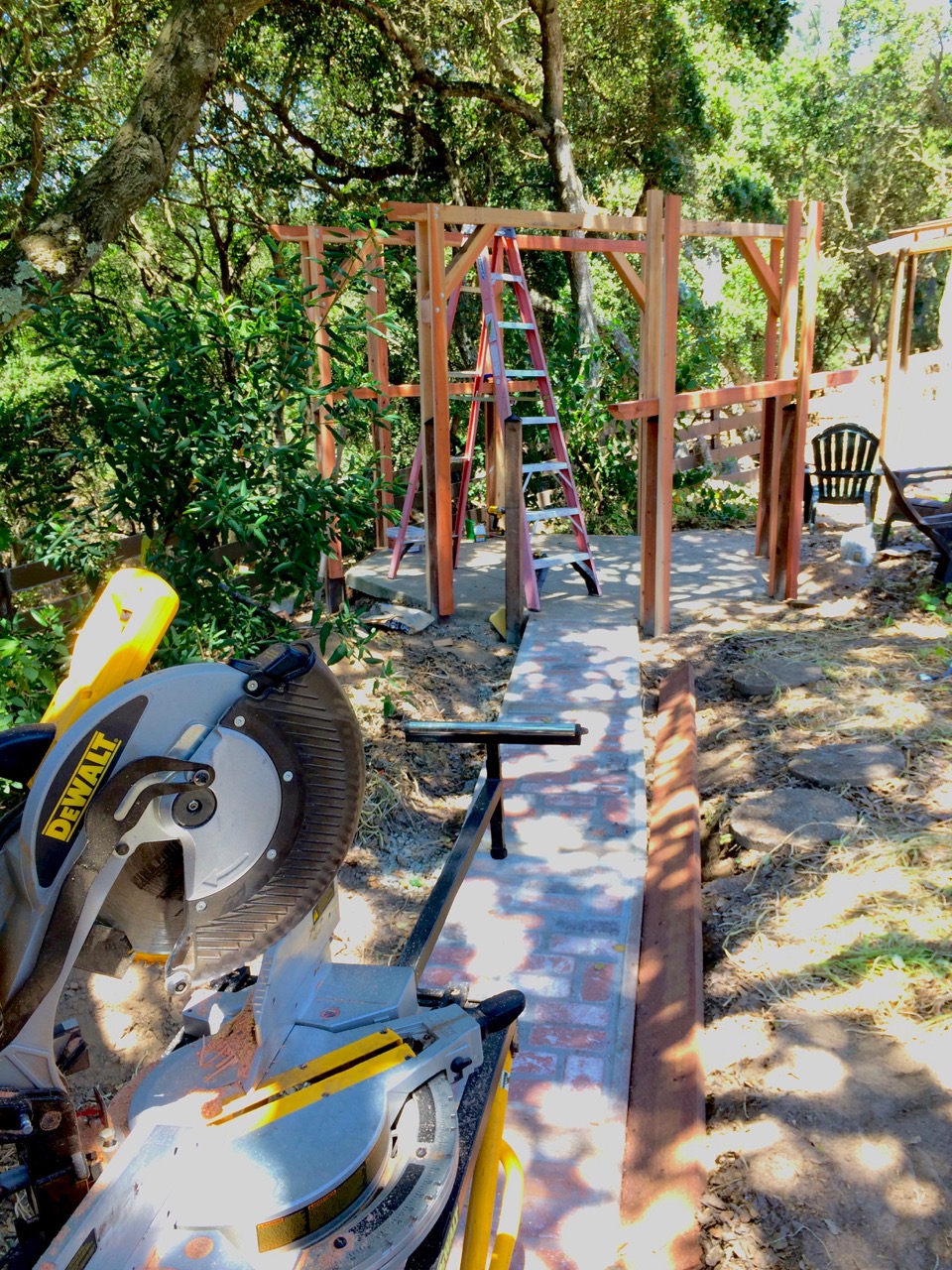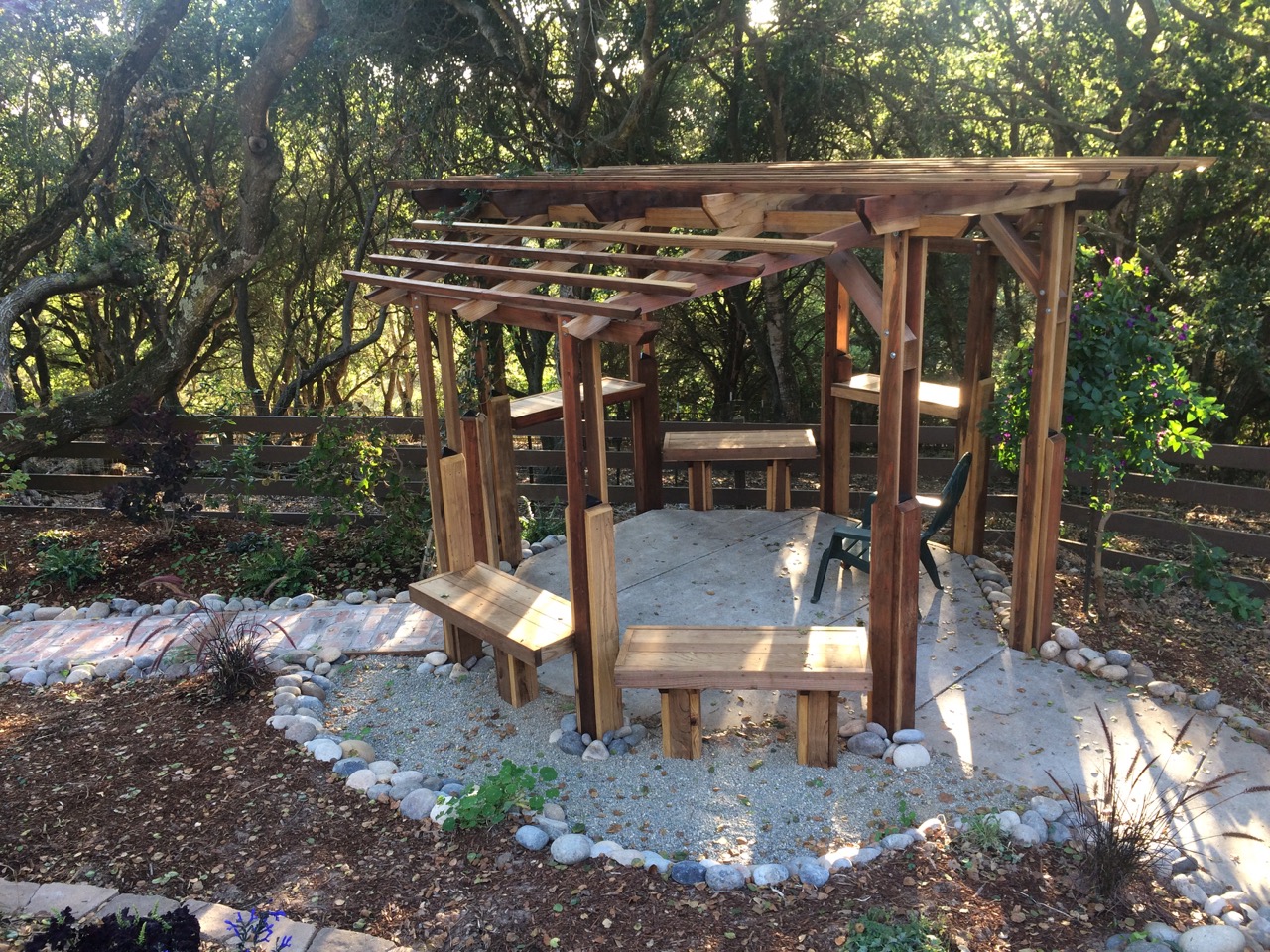 Brett's design allowed for bench seating as well as counter space for guests to enjoy a tasty treat or drink. As the start of the school year loomed, we finished the gazebo and turned to building the brick steps despite the heat wave in early August.
We completed the entire project just in time for our annual summer gathering where local musician, Jesse Martinez, performed for our guests including his delightful granddaughter.
Brett and I began our school year knowing that our beloved Sally Cat would approve of this endeavor and the joy it brings to all of us living at Mosshollow Hill as well as our guests. We'll keep adding to it, I'm sure, but for now we enjoy our coffee under the gazebo on the weekends and feel her presence near the contorted filbert we planted in her honor.
Don't you just love that name? Contorted filbert…it makes me giggle, and when I do, I remember Sally-Cat.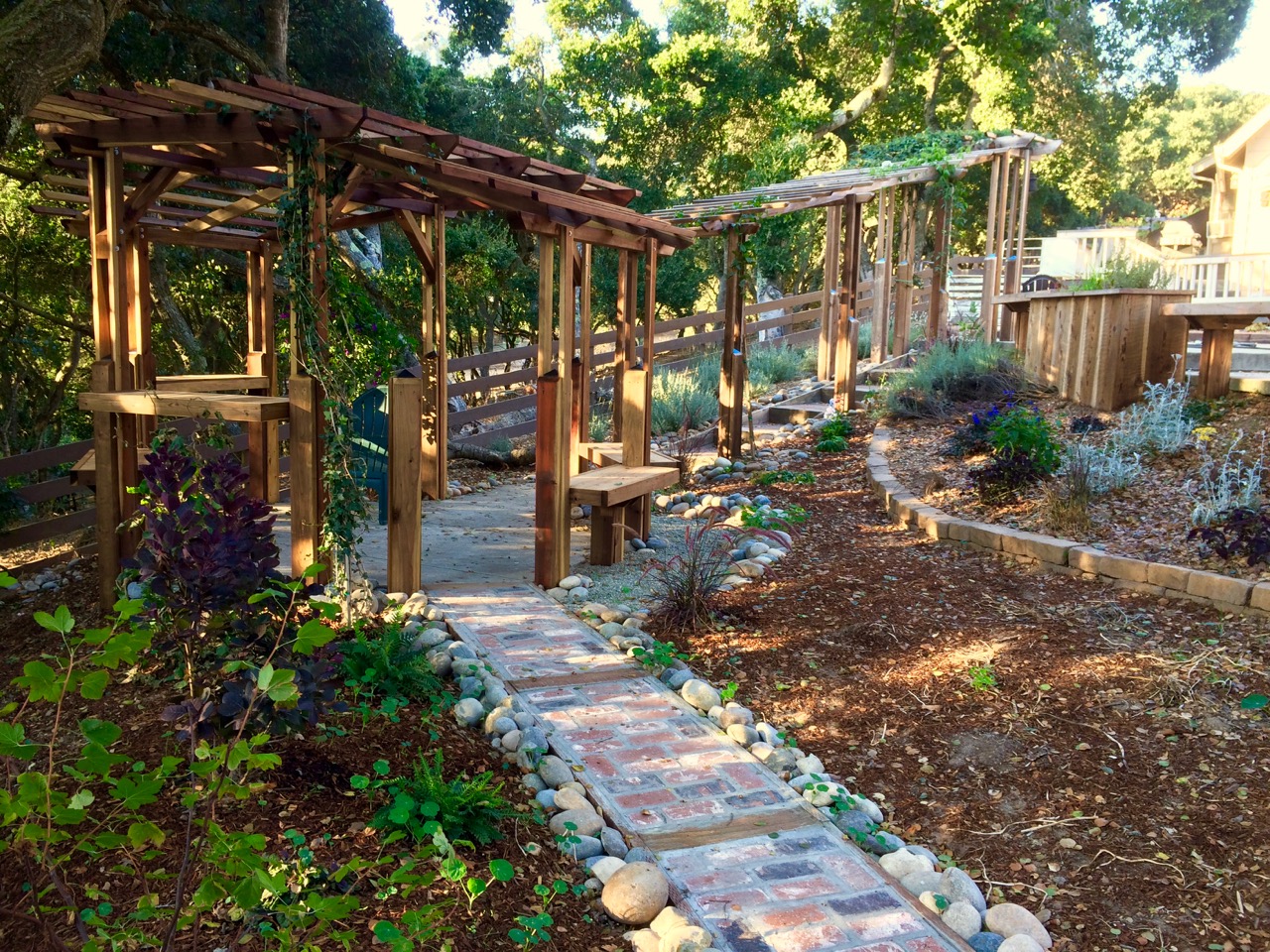 If you've had to say goodbye to a beloved pet, how did you honor your friend?