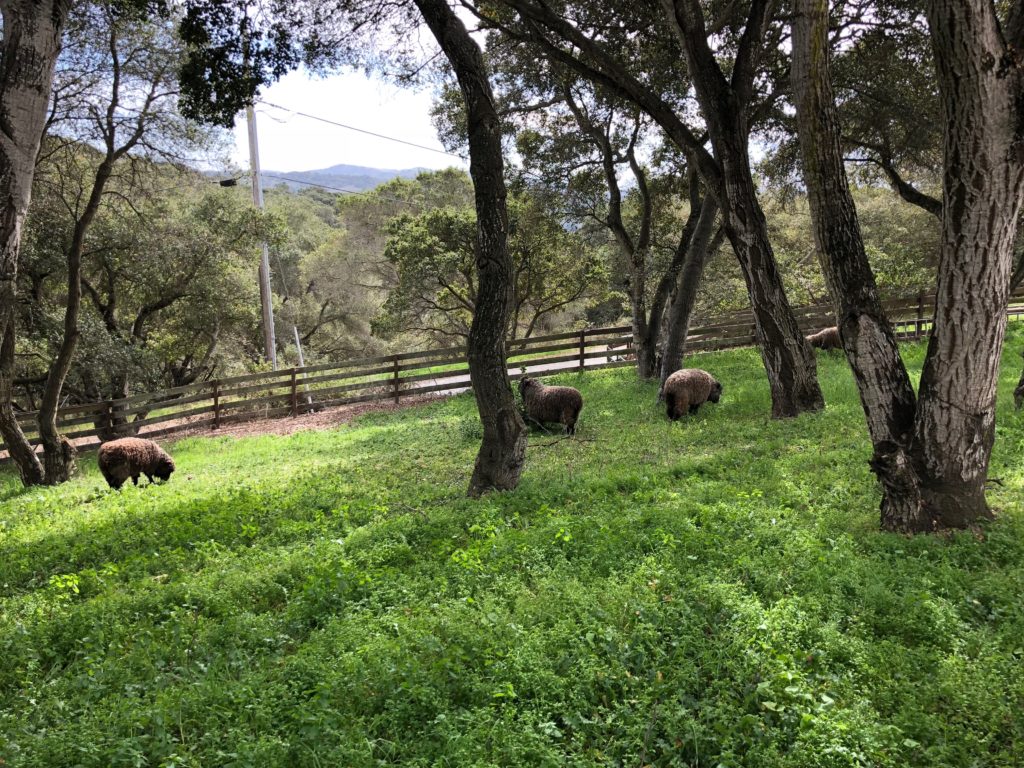 Happy New Year!
2018 kept us busy here at Mosshollow Hill. If you have some time, allow me to take you on a visual journey of the past 12 months. Brew yourself some tea, coffee, or cocoa, cuddle up in a blanket, and feel free to take a break once in a while. We have a long way to go…
Winter
January found us nestled inside by the fire for much of our vacation until Brett and his friend set out on a San Jose Sharks road trip to see them play in both Toronto and Montreal. I stayed home and played around in the studio with Claudia, the winner of the Aromas Hills Artisans Raffle item. She and her friend spent the afternoon here playing with wool and experimenting with both needle-felting and wet-felting.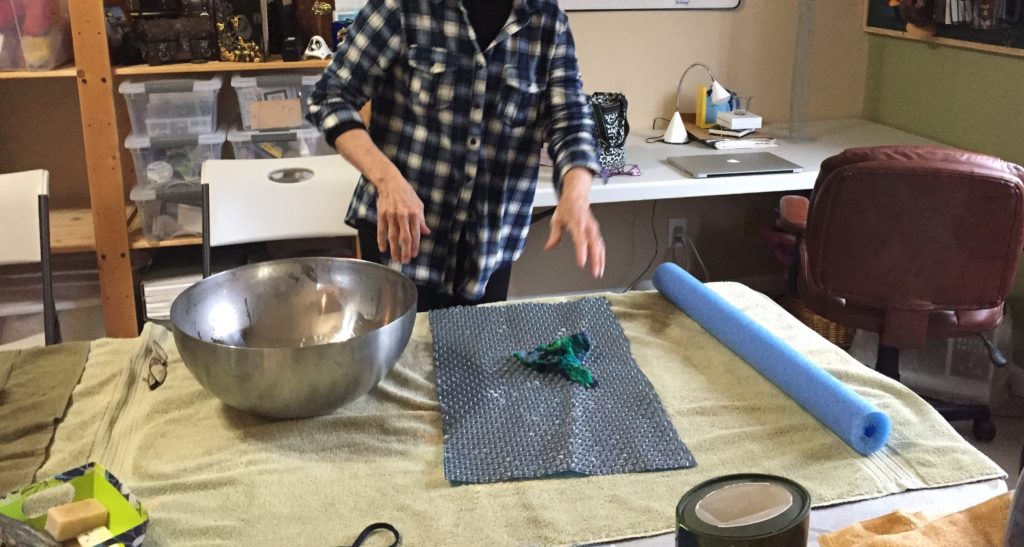 In early February, the hillside came to life sprouting greens everywhere-some of which the wooly bears munched happily, and the chickens devoured whatever they could.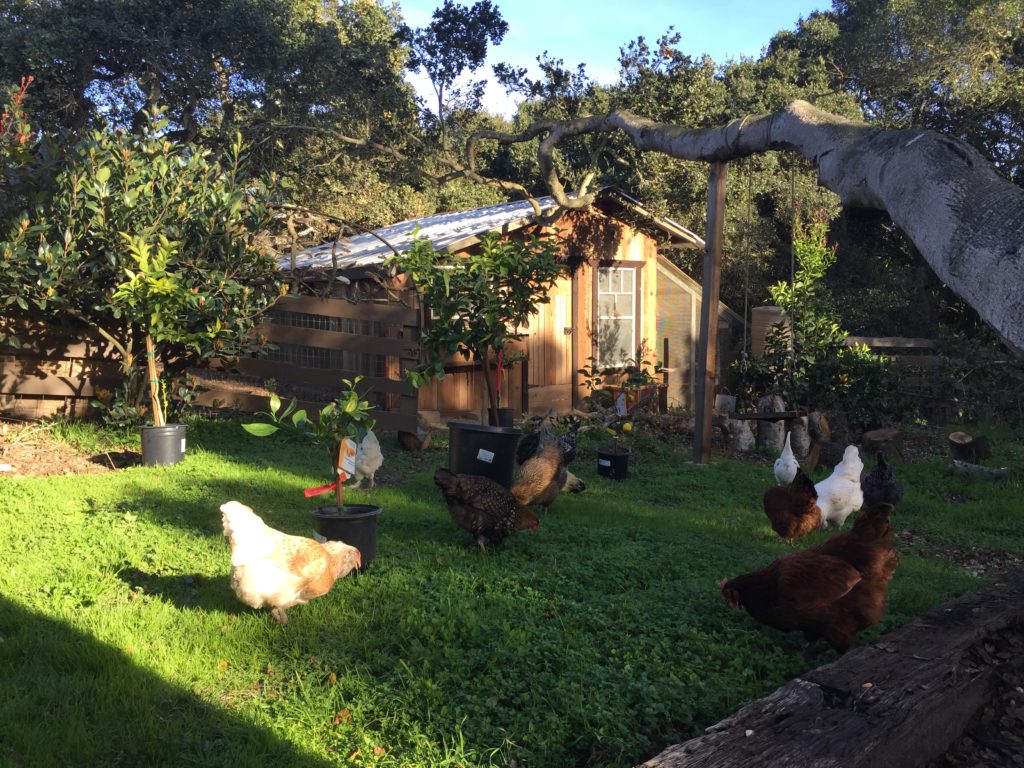 The hens spoiled us with beautiful eggs from February through November, and we continued to provide them with delicious treats to enjoy, freedom to explore, and a lap if they wanted to roost.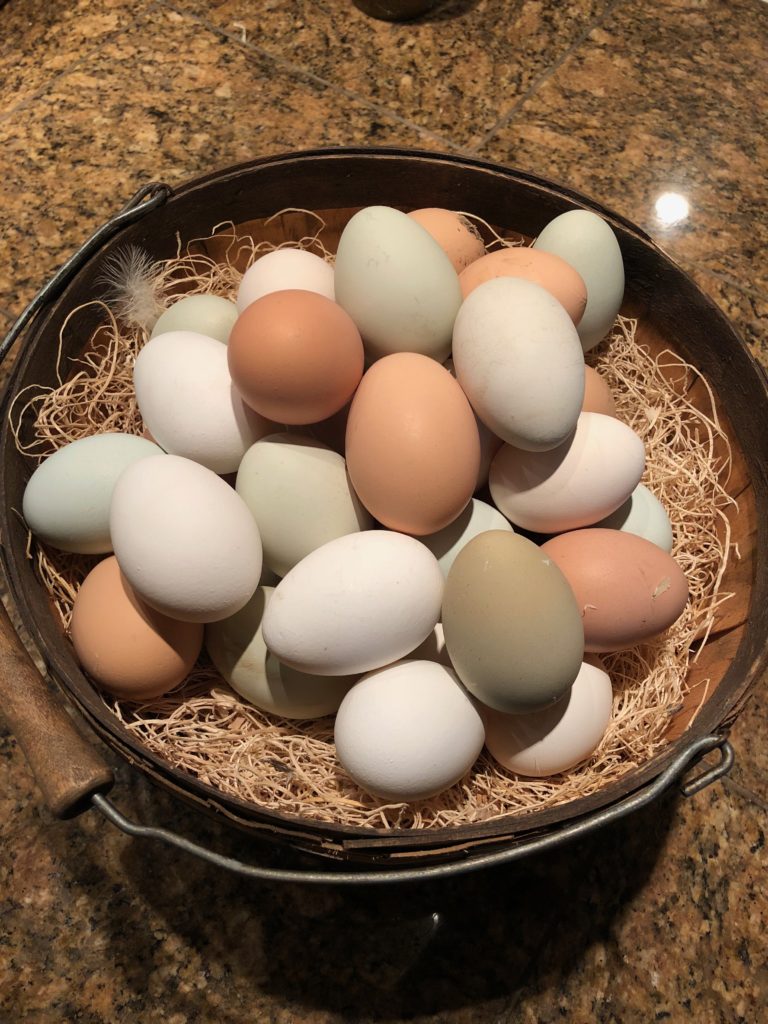 Jareth continued to mesmerize young and old alike with his glorious plumage and charming personality.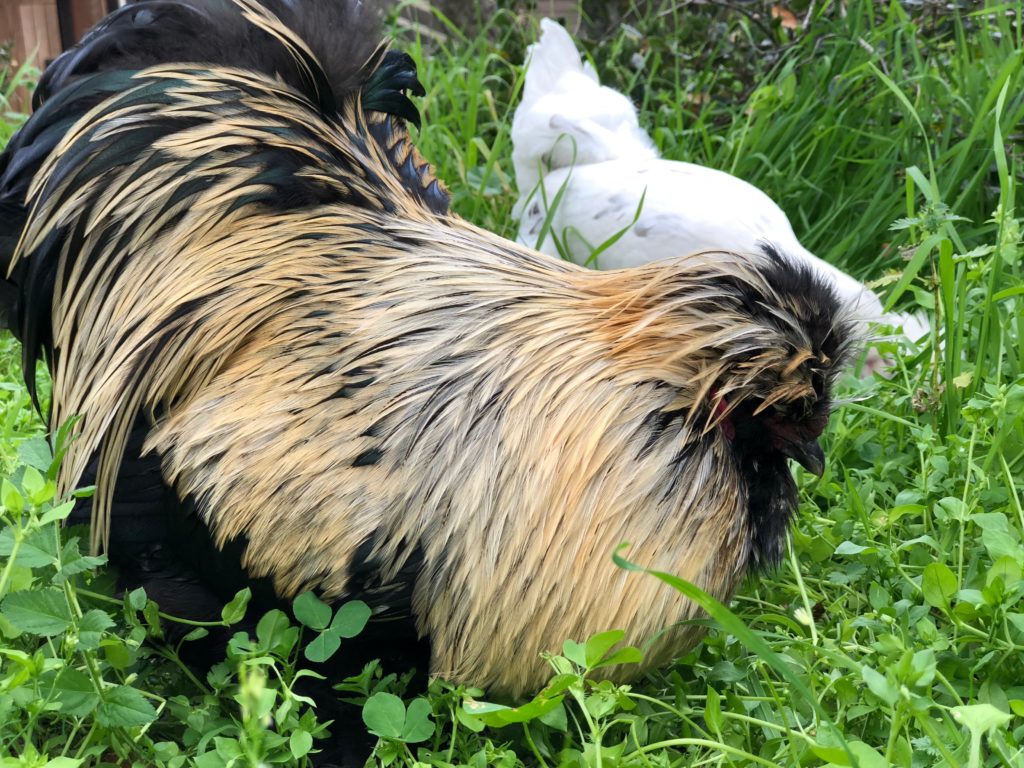 Though we lost a few beloved ladies, their memories remain here on the hill and in our hearts.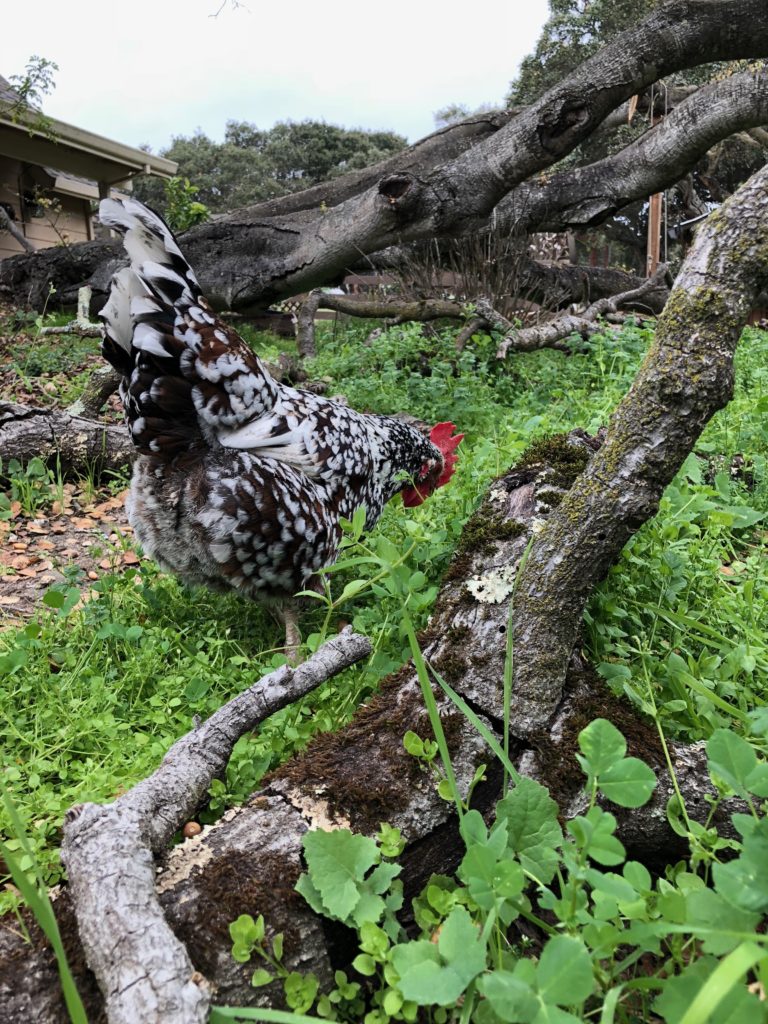 Because we delayed in planting our pumpkins till August 2017, they weren't fully ripe until February-which was an amusing visual.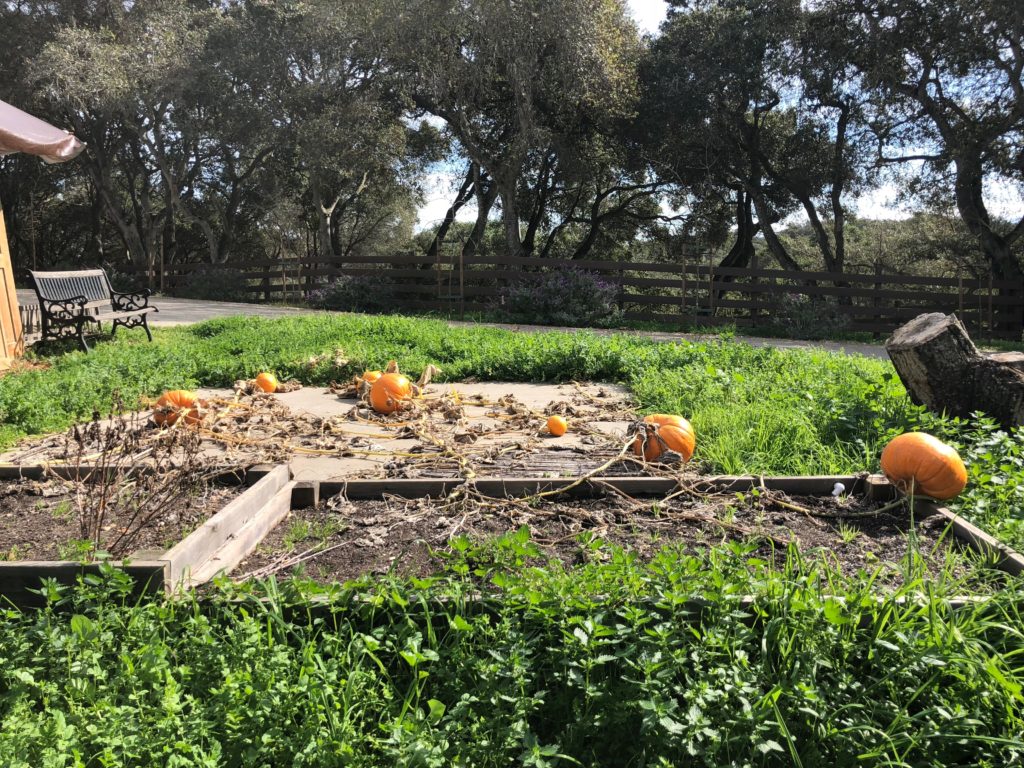 Spring
As the days stretched a bit longer and grew a bit warmer, I played with our ladies' wool. In lieu of vending this year, I decided to teach myself how to spin. With the help of some lovely friends and the spinning guild, Anne's Web I was able to successfully spin some skeins from our ladies' wool.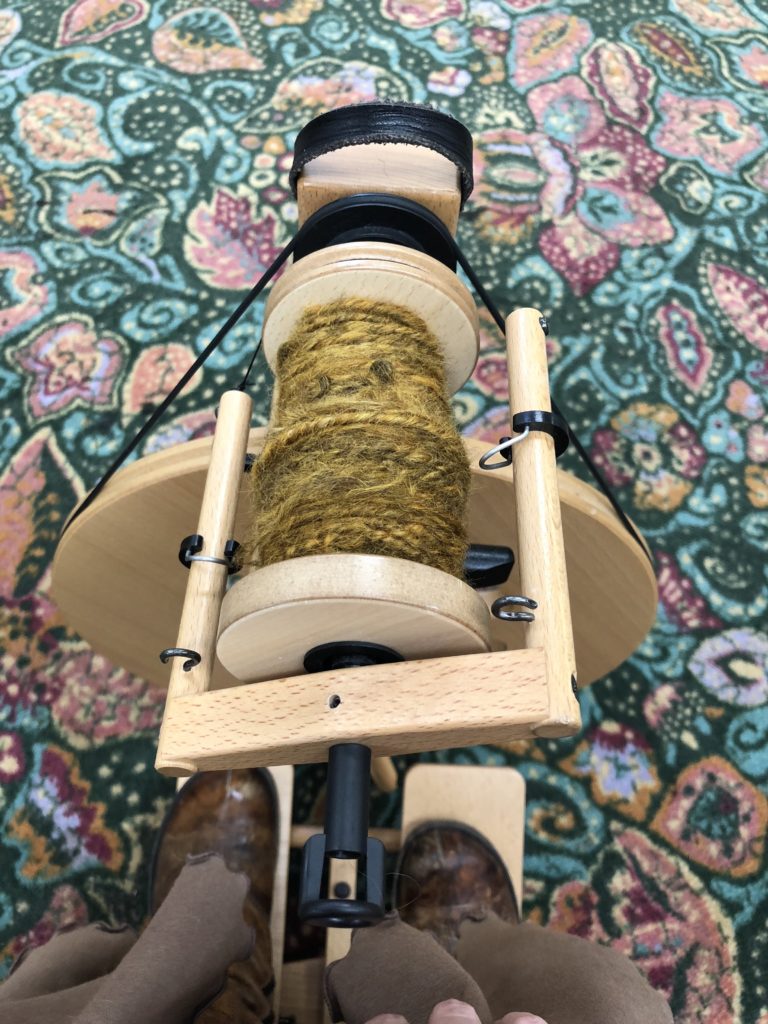 Have I made any more since? Ummm….not really. I have some lovely green merino and silk on my bobbins right now, collecting dust, and I'll ply them soon. It's not that I don't enjoy it. It's just that I want to do ALL THE THINGS! and often get sidetracked by other projects.
The Citrus Grove
Mosshollow Hill seems to be in a perpetual state of construction. In the spring we began building the retaining wall for the citrus grove as well as the new chicken gate and fencing.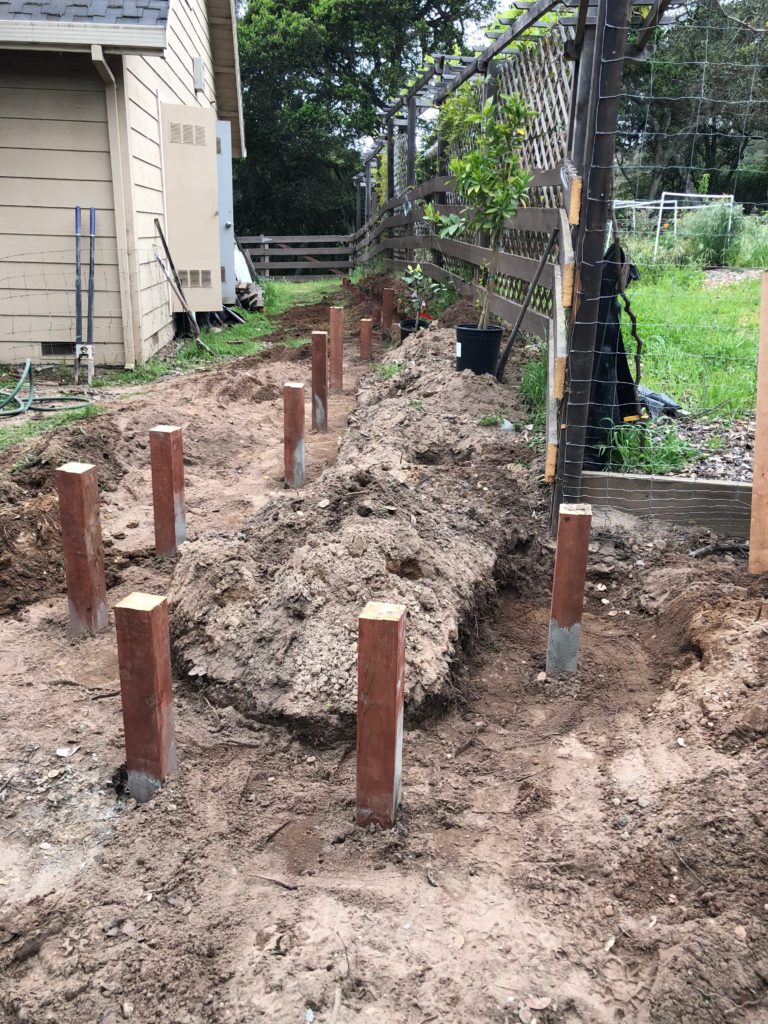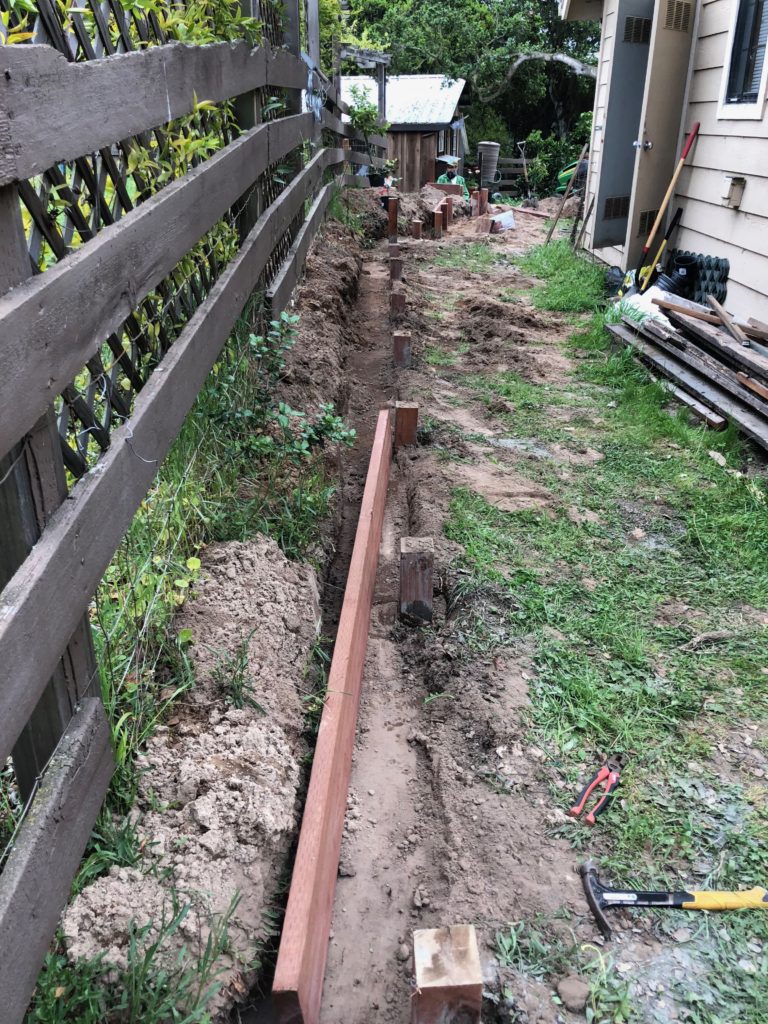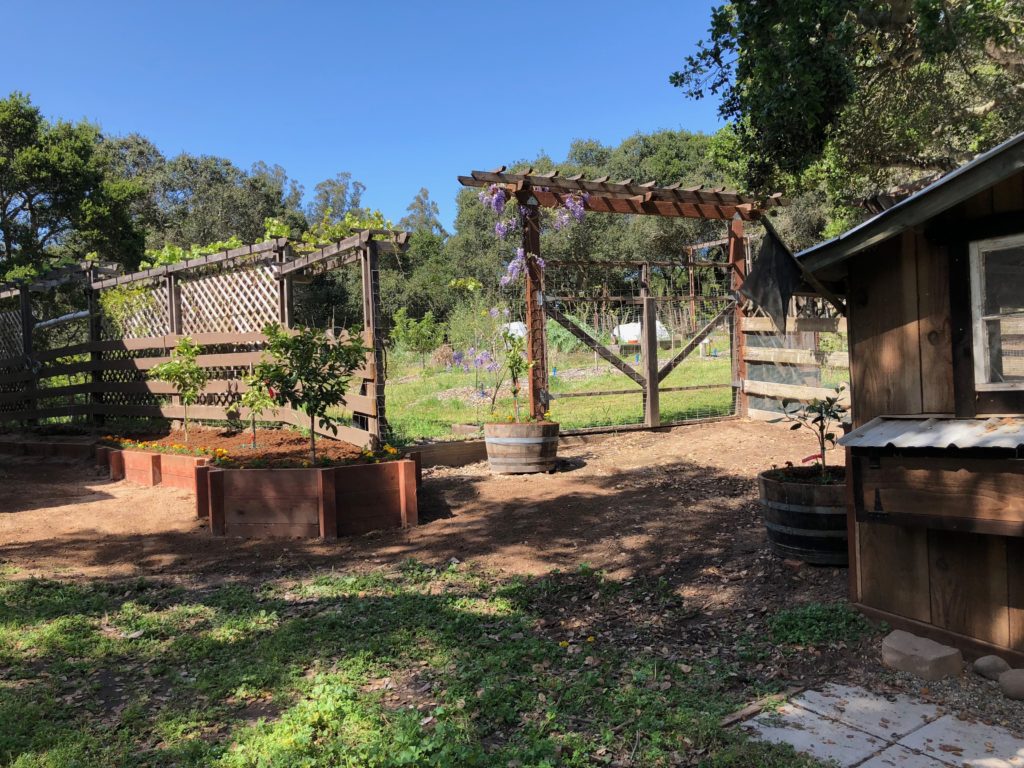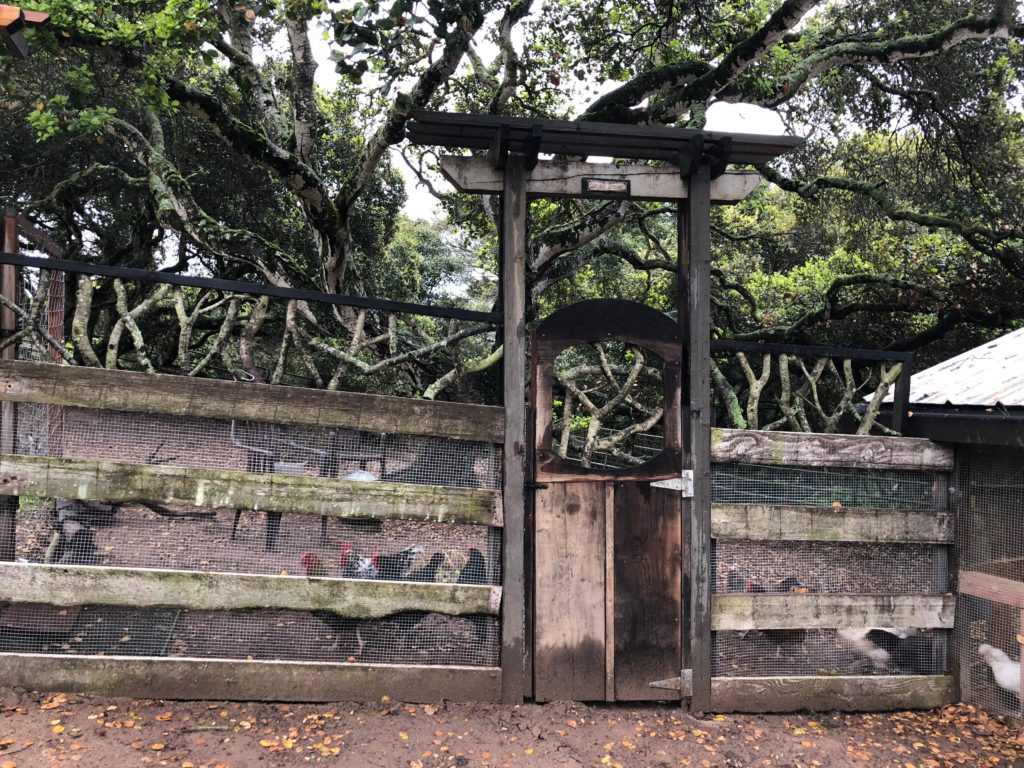 This year, I opted not to participate in the San Benito Open Studios Art Tour because I wanted to visit other studios for a change (which was delightful). If you live locally, I highly recommend taking the tour. We have a lot of talent in this community. This spring, I had the opportunity to display my work at The Aromas Community Grange. The Aromas Hills Artisans take turns displaying their work, and I love how this arrangement looked. Beautiful and weird.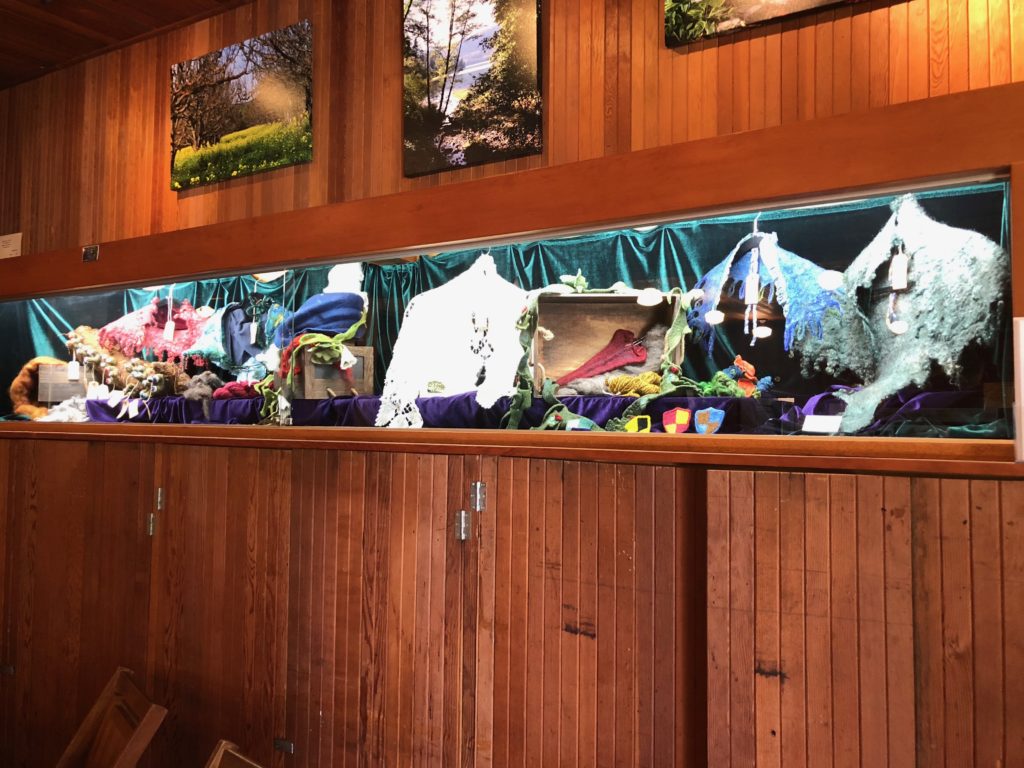 Summer
As our school year wound to a close, we created our project list for the summer (and of course added to it). It's amazing what we were able to accomplish in addition to getting away for a camping trip in the Sierras with friends, storm chasing in the Eastern Sierras, and a Disneyland family vacation for me. While I was running around the Happiest Place on Earth, Brett was busy laying the ground work for our dog yard. We hope to add a puppy to the farm by next summer.

This entire blog entry could be described as the year in which Brett sank fence posts. A lot of posts.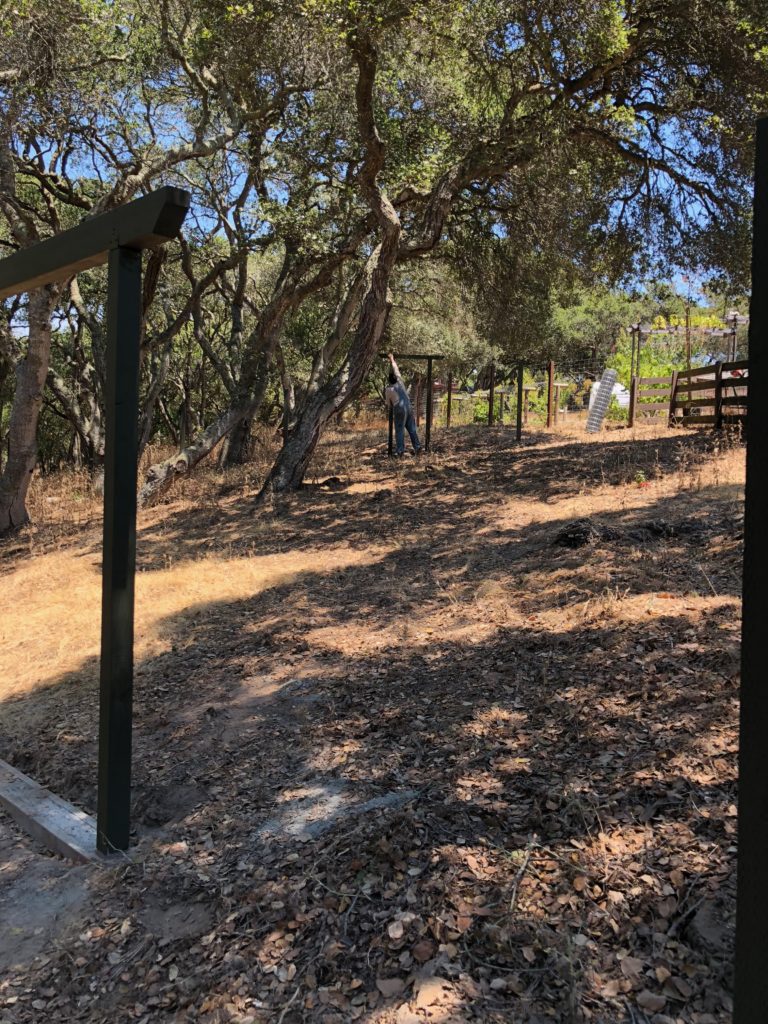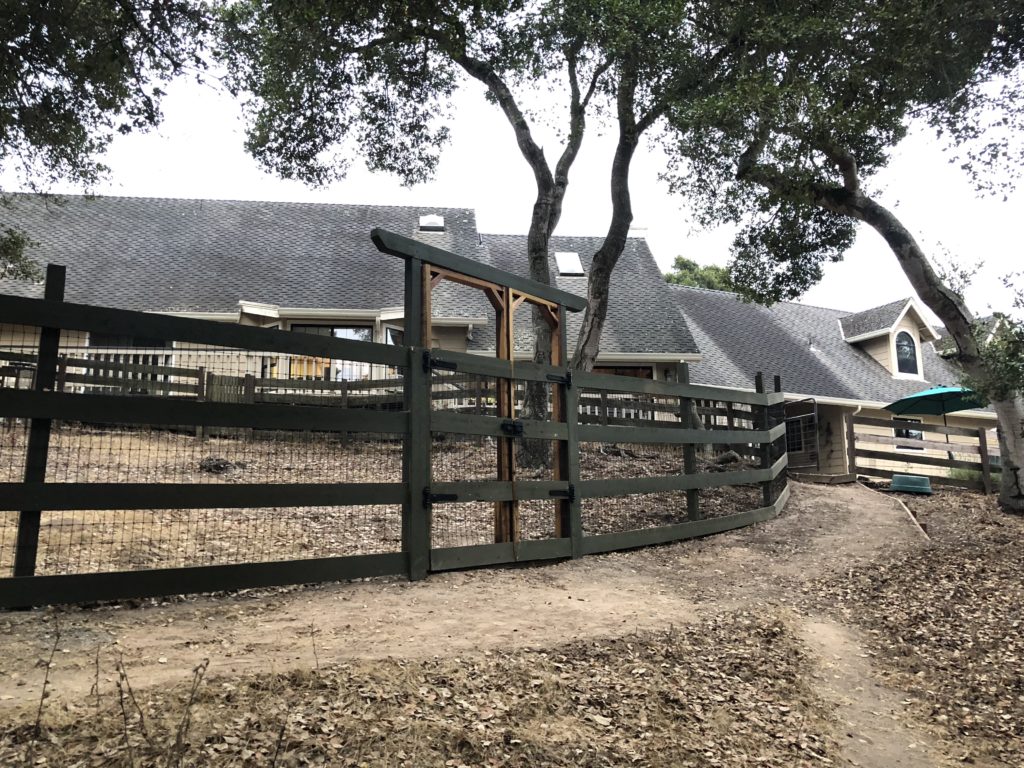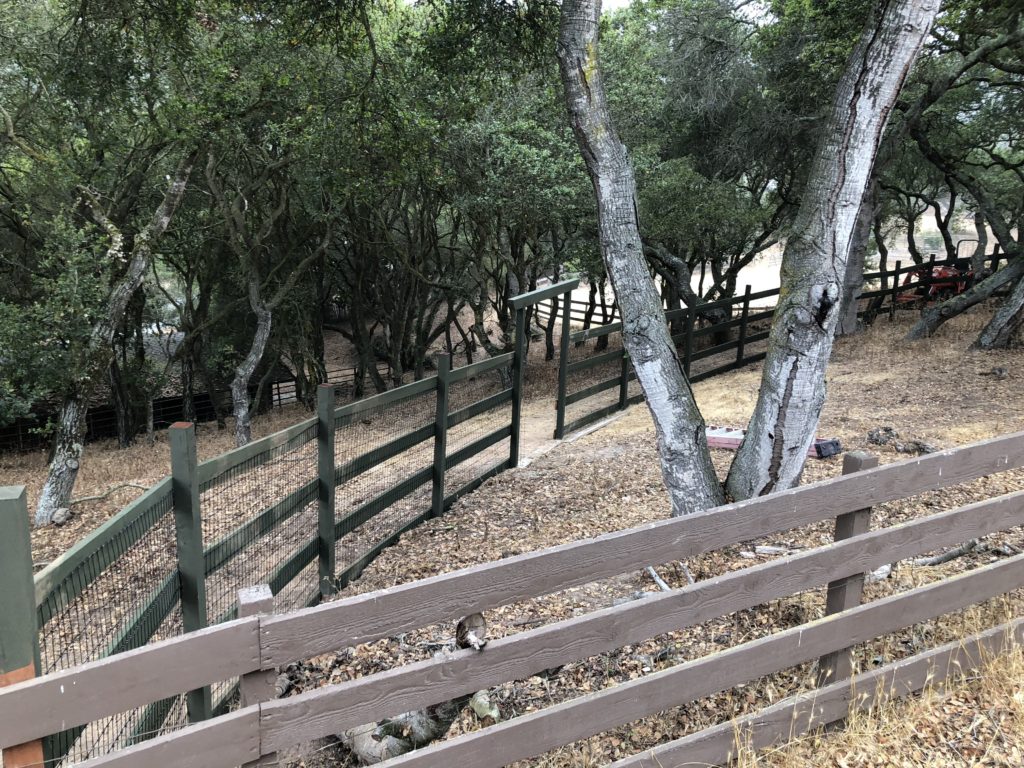 In addition to working on the dog fence, Brett built a grape arbor between the orchard and the side of the house below my studio. This area had once been a dumping ground for our construction waste and a haven for rodents.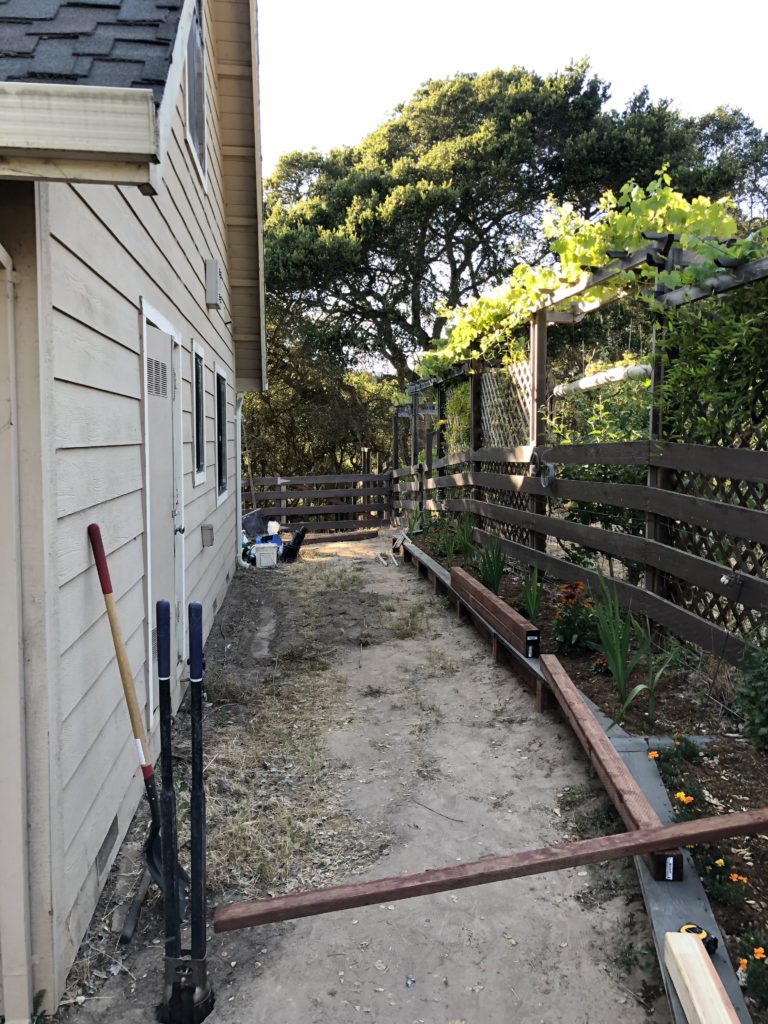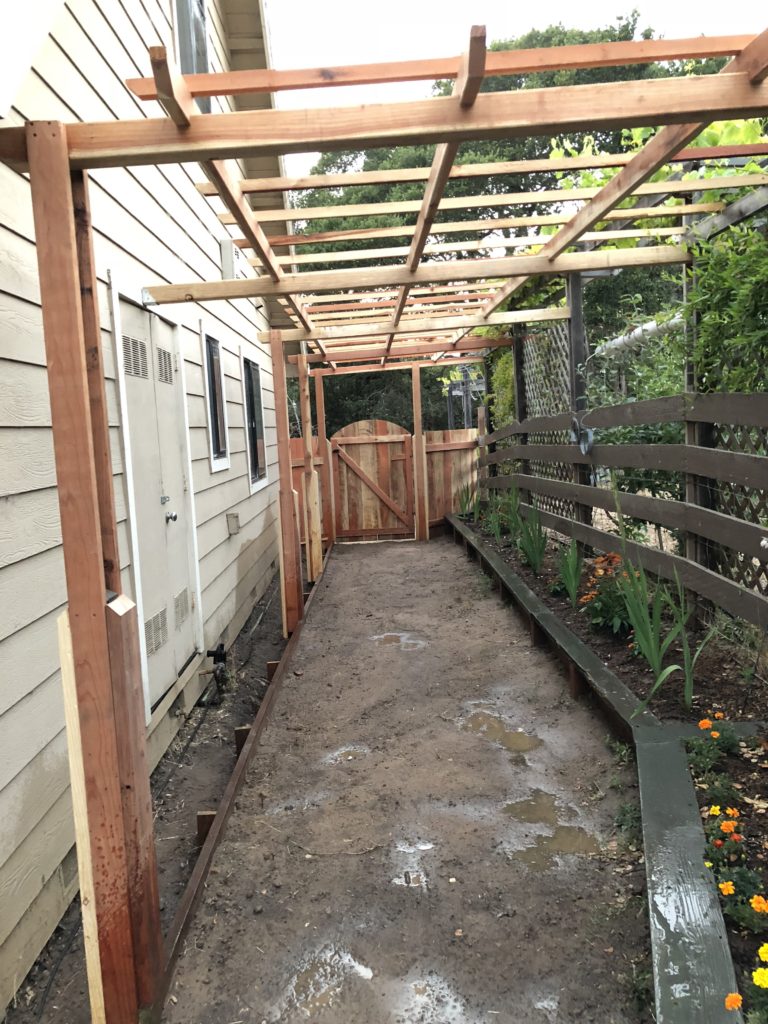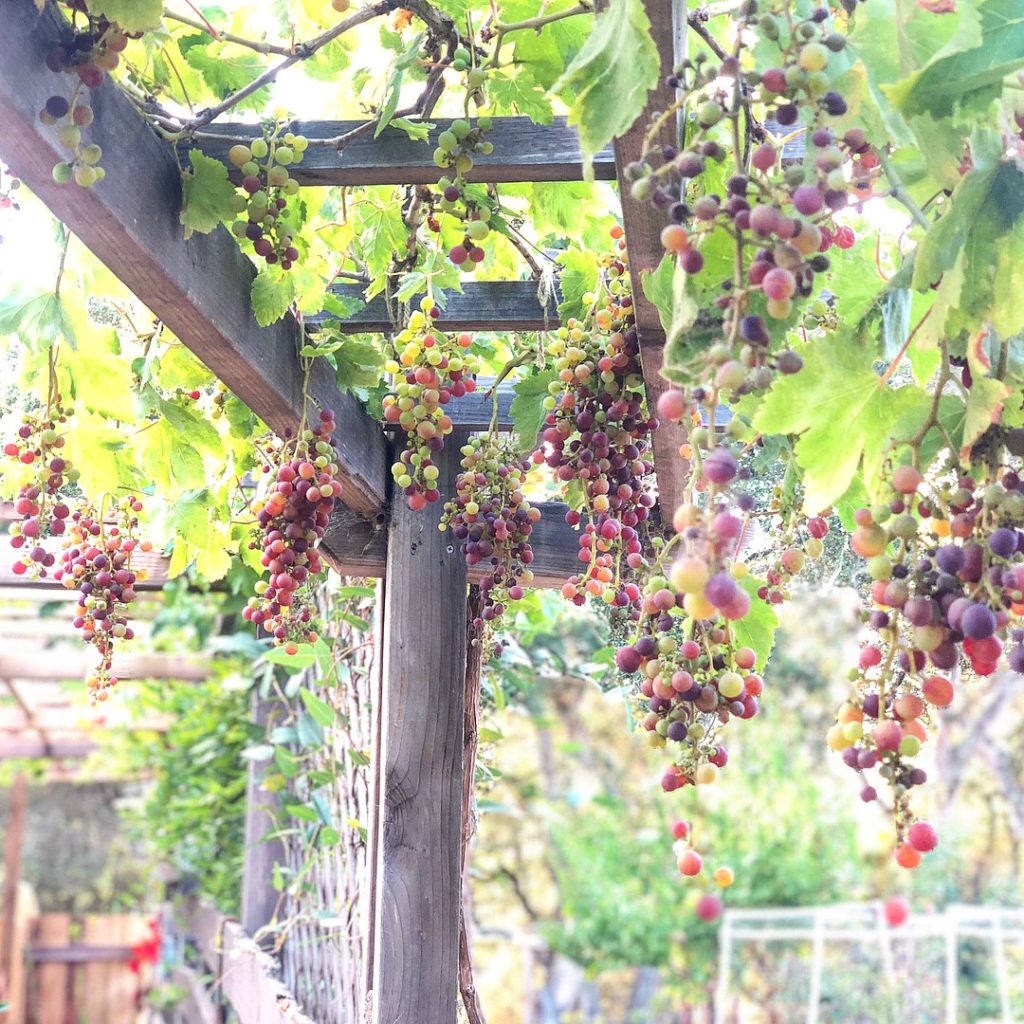 The Succulent Fountain
If you've been to the Hill, you may have seen an old water fountain in the front. It's been empty since we moved here in July of 2014. It sits right outside our front room window, and it had been bothering me for 4 years. This summer I decided to do something to make it more appealing.
I added succulents.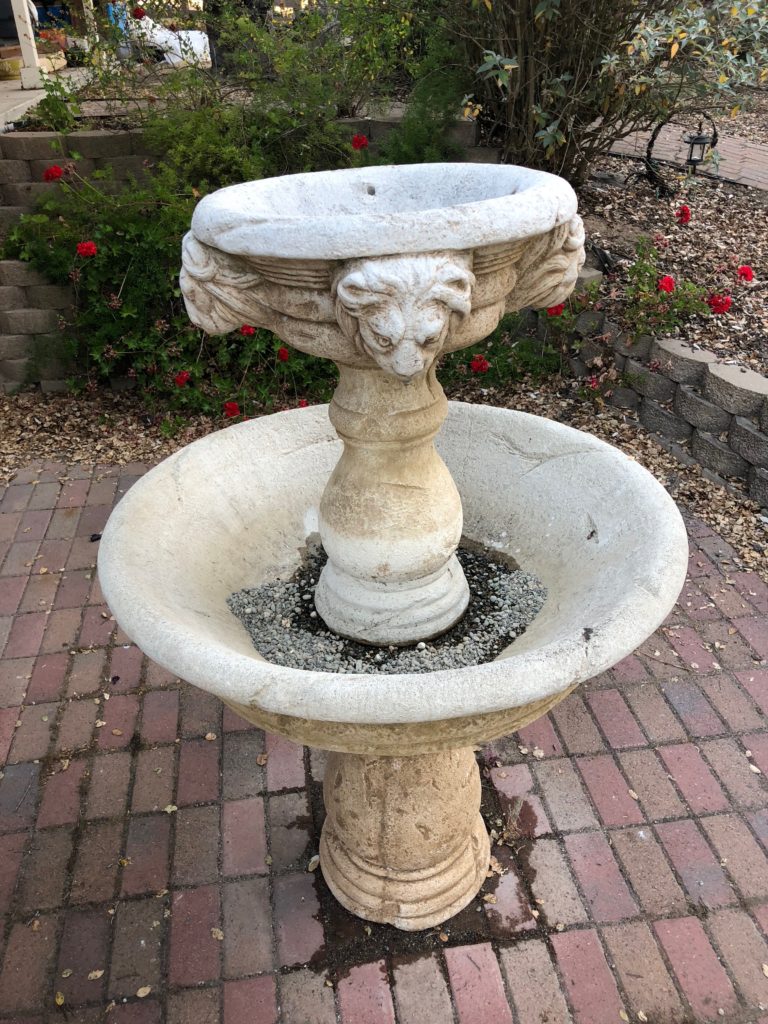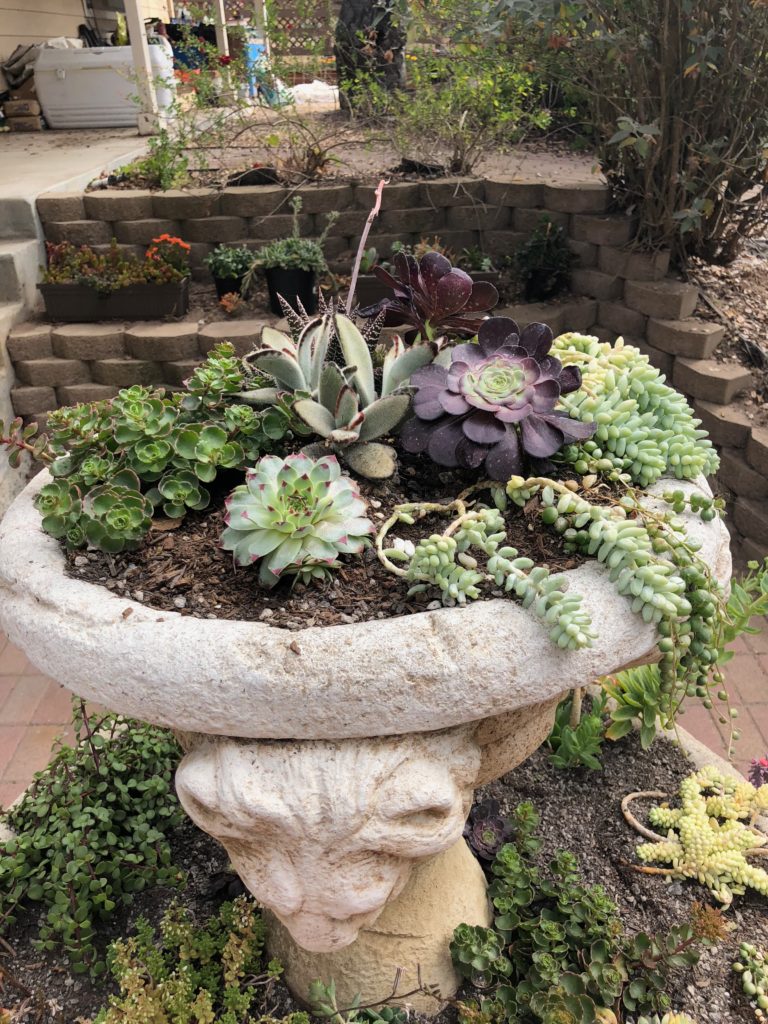 Over the past few months I kept finding more to appreciate about the succulent garden, and I'm enchanted by how they transform over time.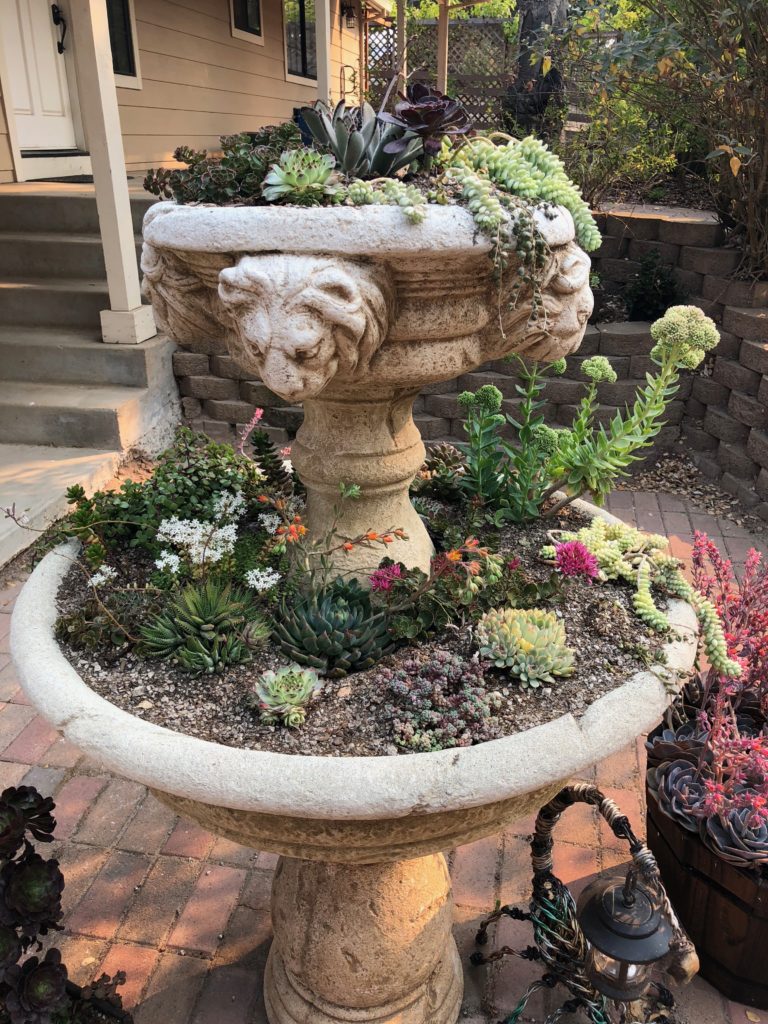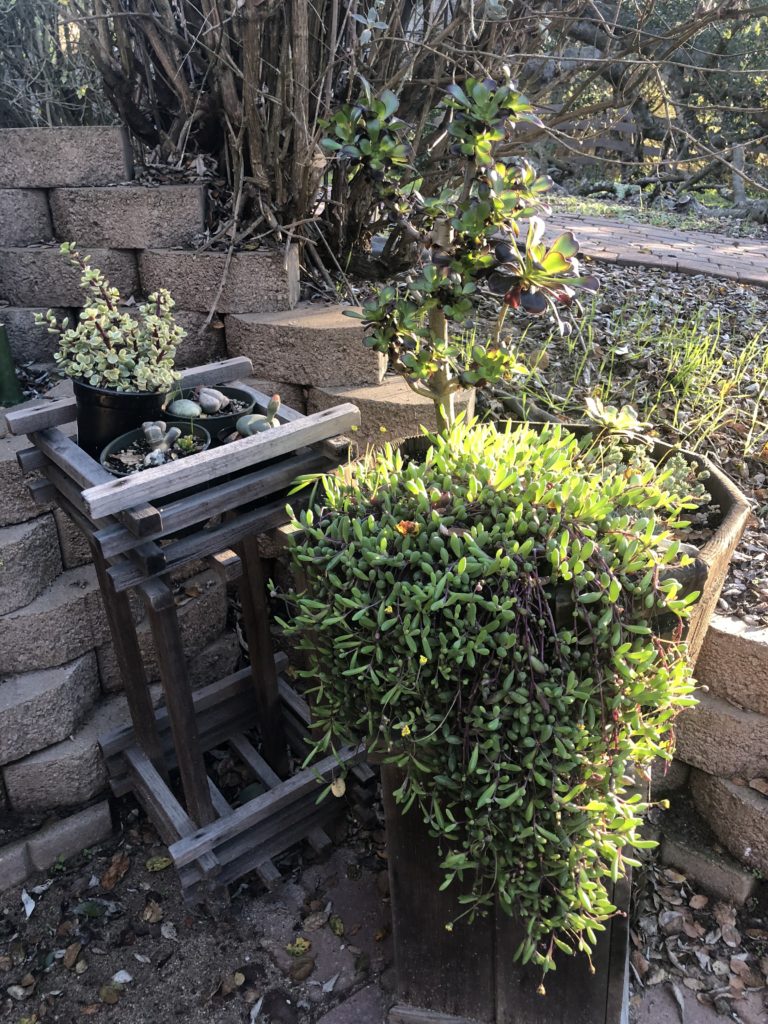 The Greenhouse
By the end of July we shifted gears and finally built the greenhouse that had been sitting in boxes on our front porch for m o n t h s. This took a lot of extra work because we needed to move some of the raised garden boxes out of the orchard which meant moving a lot of soil. We finished just in time for our annual summer gathering in August.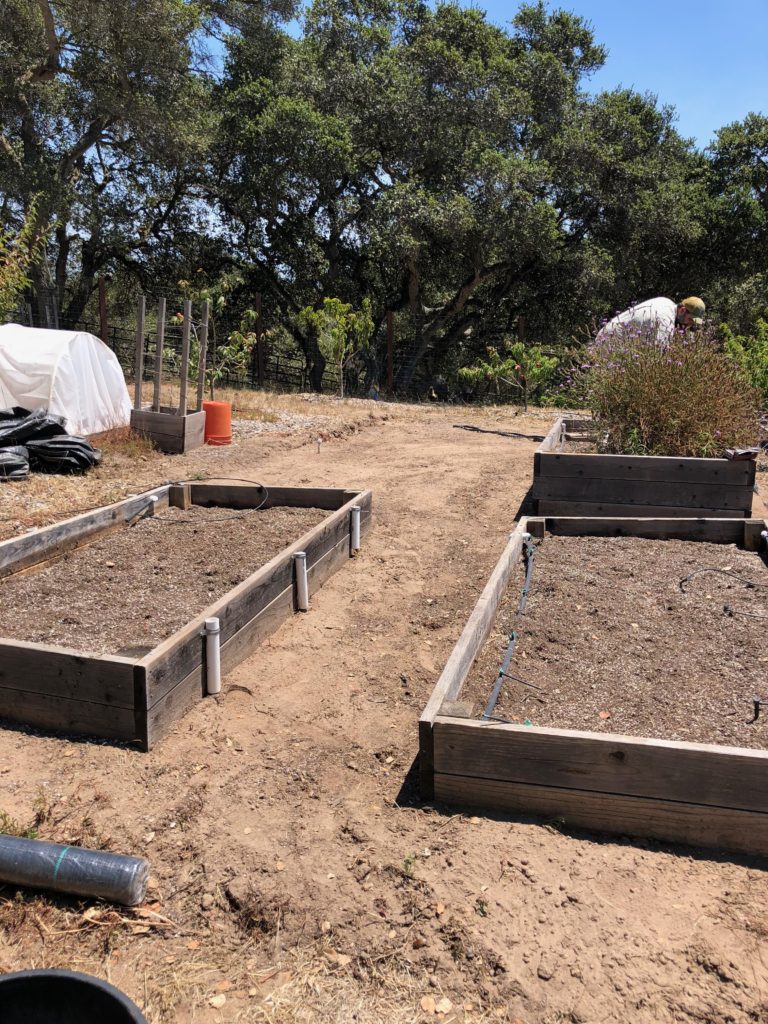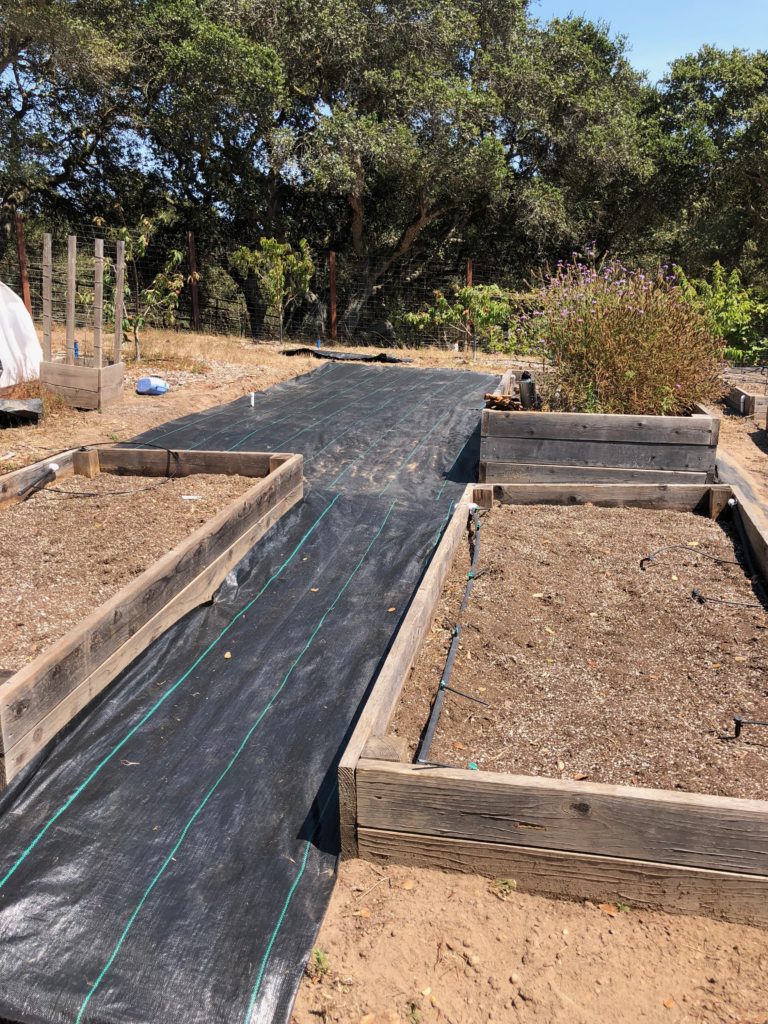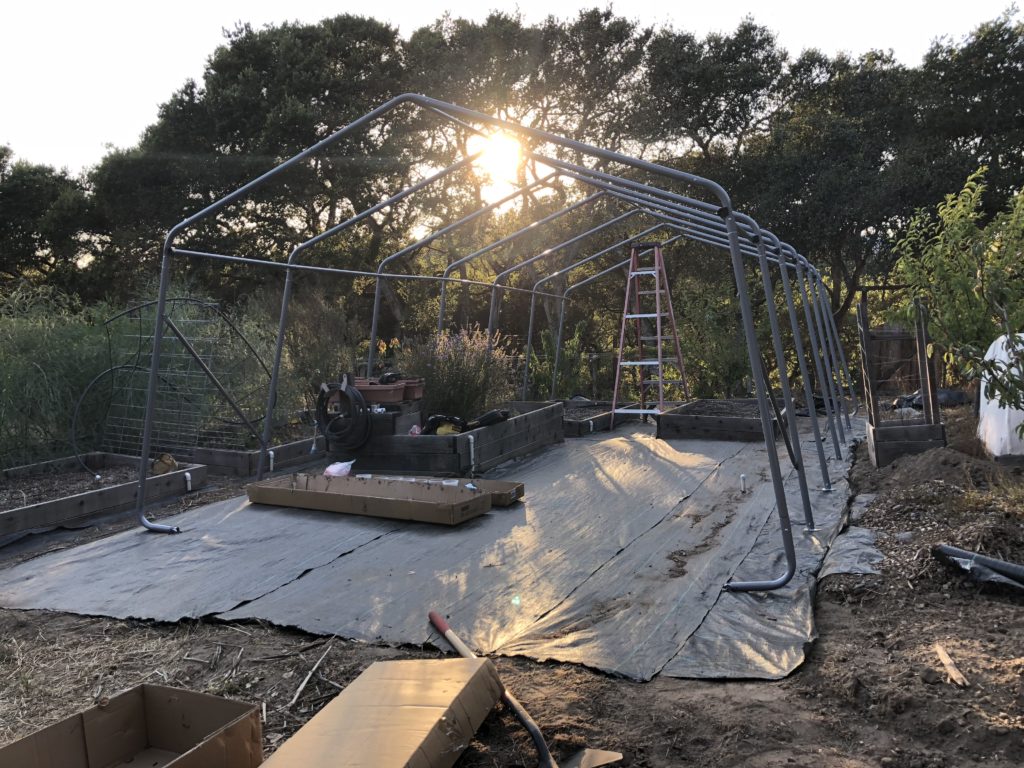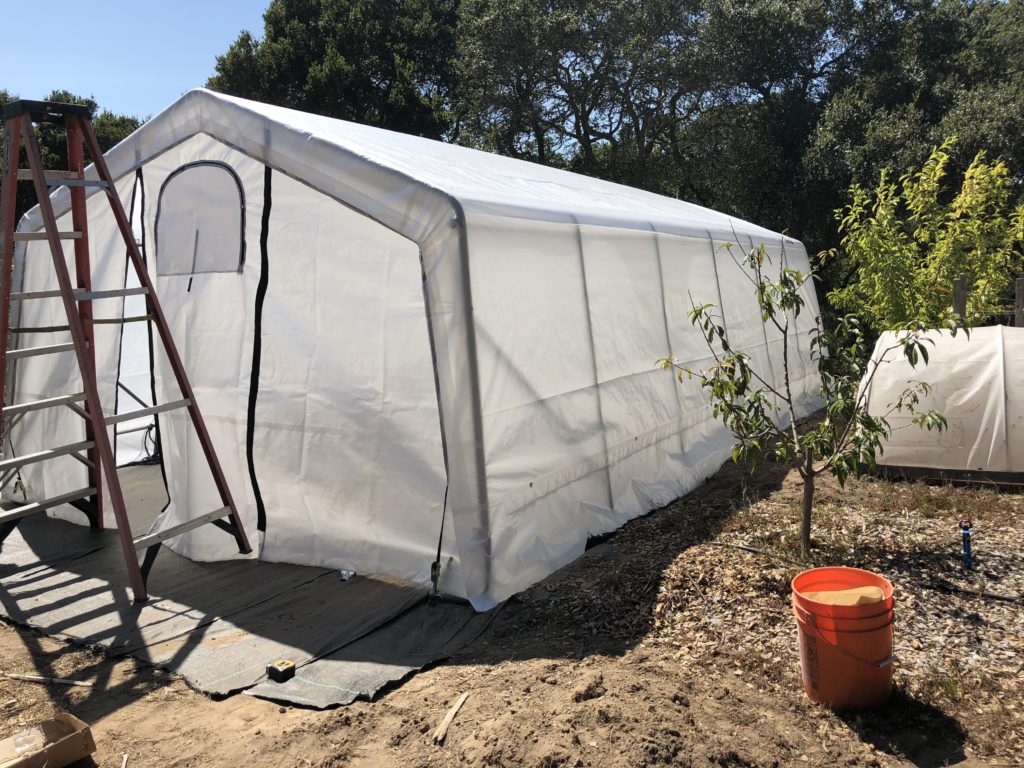 Just when we thought we were done for the summer, one final project popped up, and we finished it just in time for our party.
Installing the Septic Risers
If you've never had a chance to look at a sewage system, or your own septic system, you're missing out. Seriously. One of my formers students once said that the sewage system was the greatest invention in human history.
In August we had our tank emptied, but in order to do so we had to remove the rocks covering the tank and dig out the lids. We could have paid to have this done, but in classic Mosshollow Hill fashion, we did it ourselves. In order to make this process easier next time, we installed risers.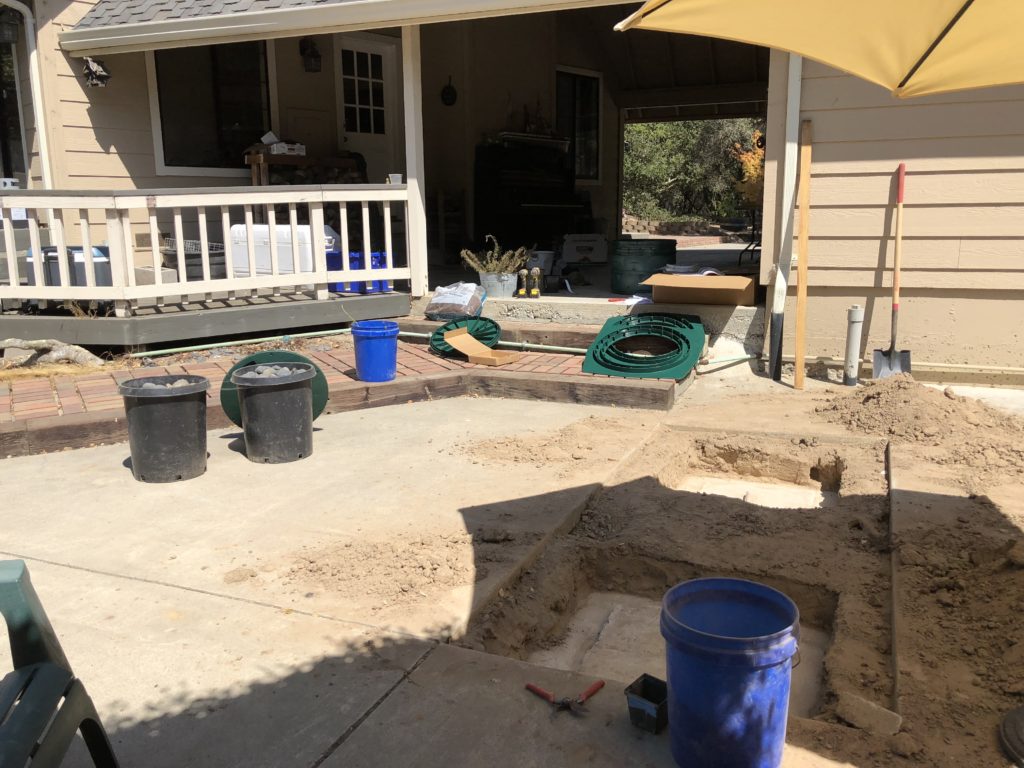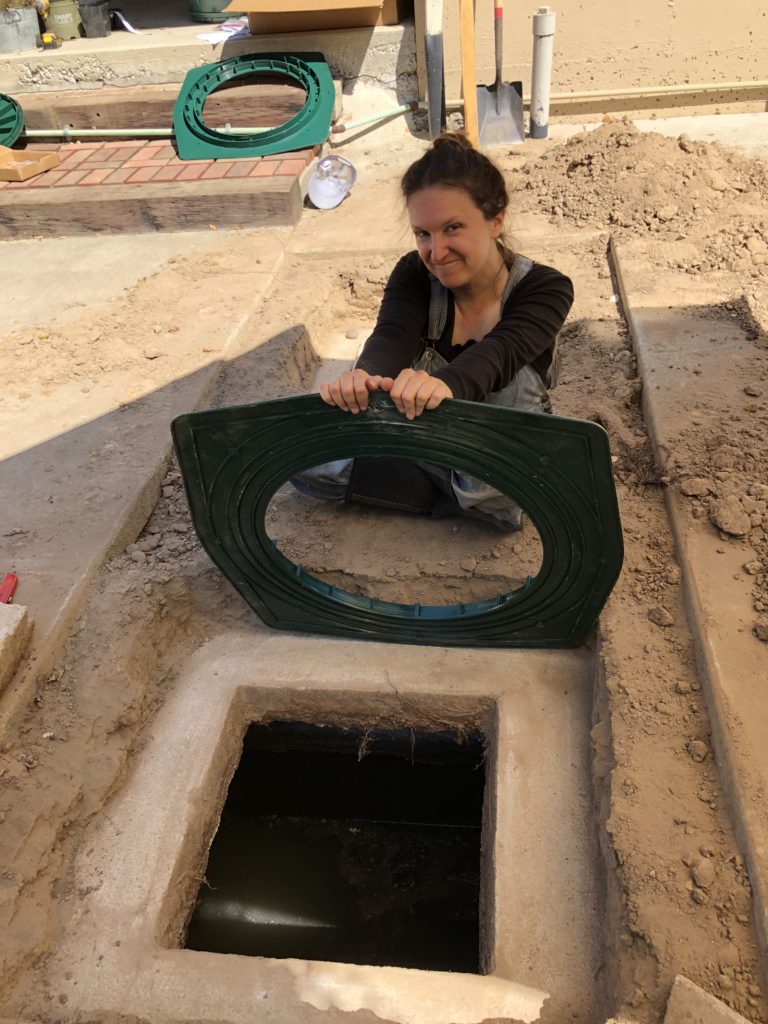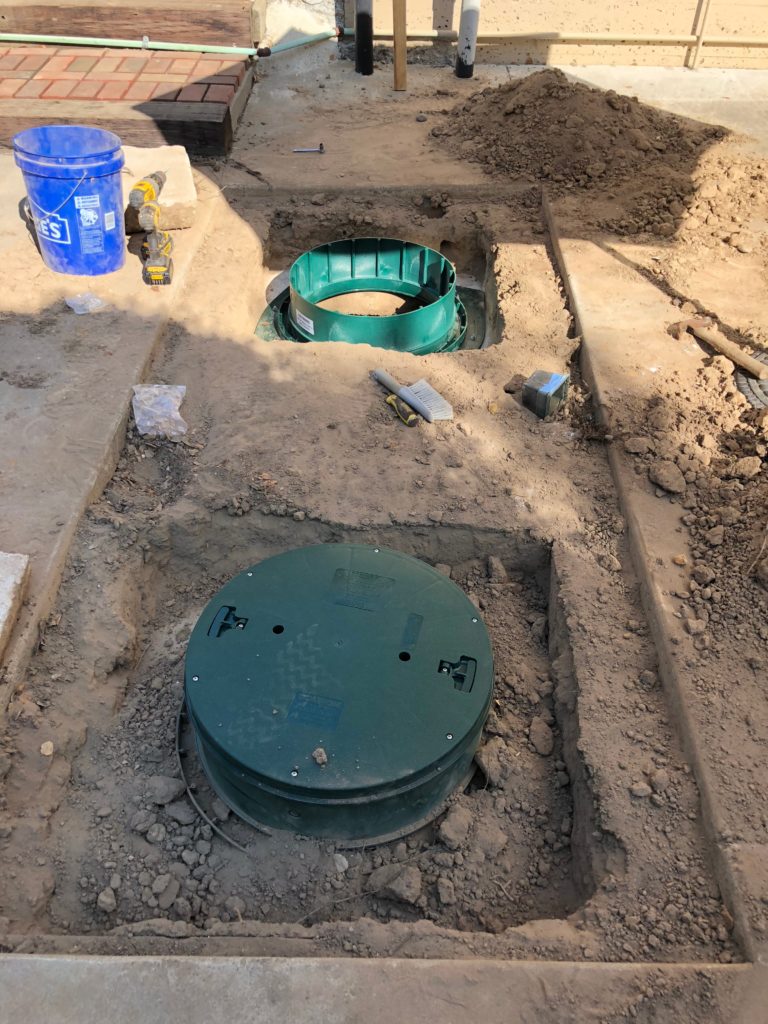 The Sally Garden in September
As the rains continued to fall throughout the spring, our Sally Garden continued to bloom and take on new levels of gorgeous foliage and color.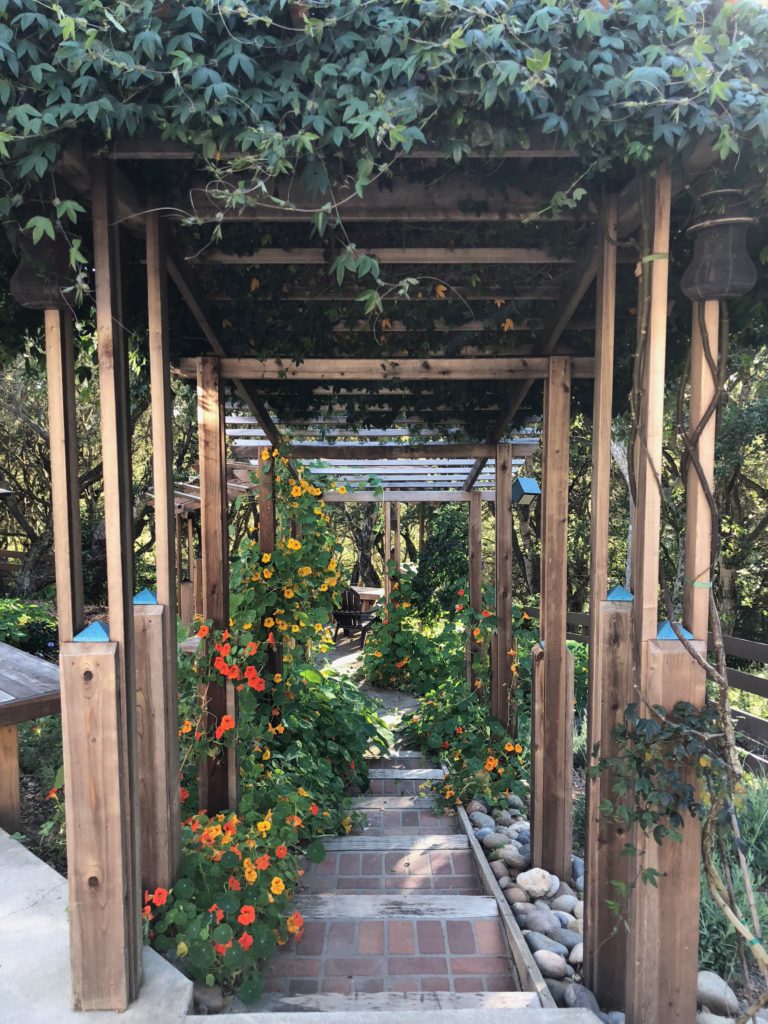 By September, the passion vine covering the pergola and the plectranthus (or Velvet Elvis) bloomed in all their purple glory. I had filled the previously neglected (by me) and dying herb boxes with some purple annuals and perennials to a wildly successful effect.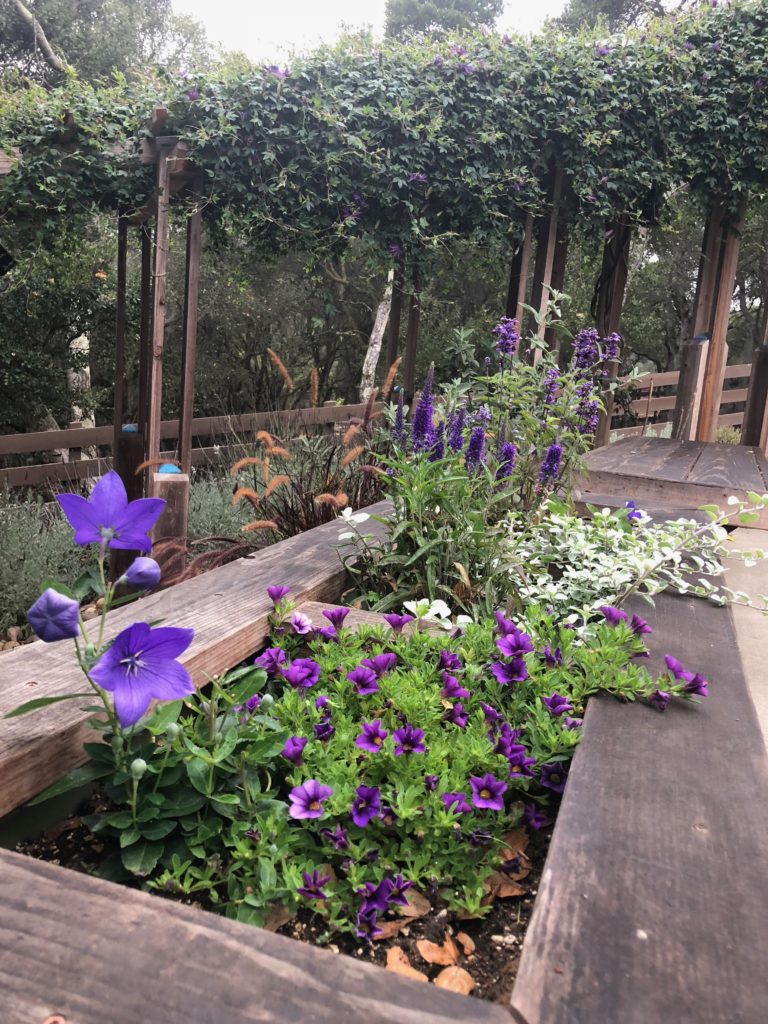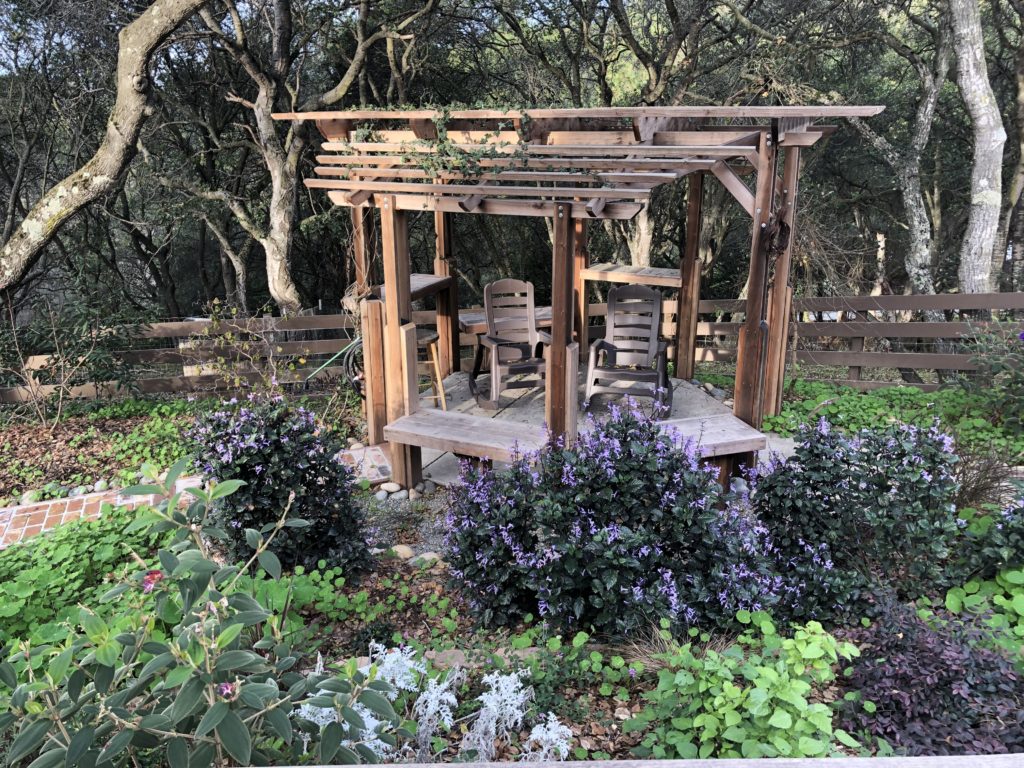 Back to School and the Kids
For years we have wanted to adopt some kids. Nigerian Dwarf kids to be precise. An opportunity arose in August, but we didn't jump in time. Then in September the two boys we saw needing a home popped up again and this time we jumped.
May I present Snackly Bellingham and Scrappy Duncan…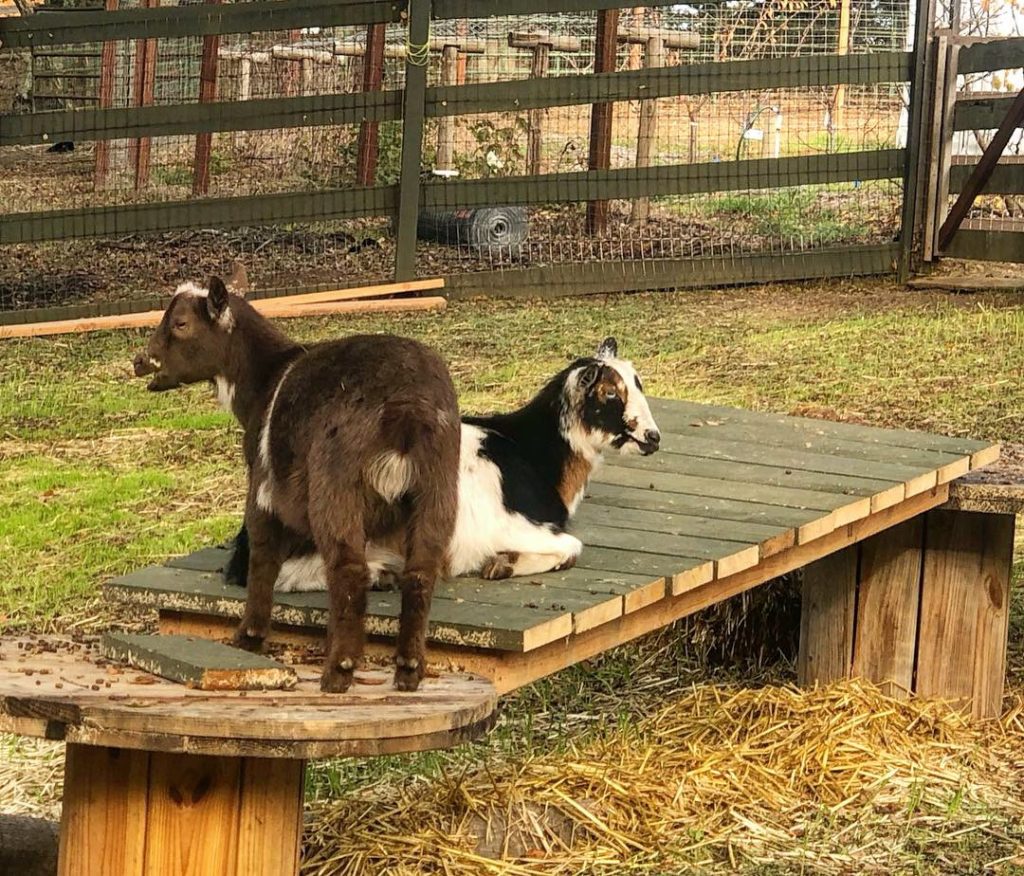 Because school had already started we needed to scramble to build an adequate but temporary shelter, so we used the old dog kennel the chickens lived in when we first moved here.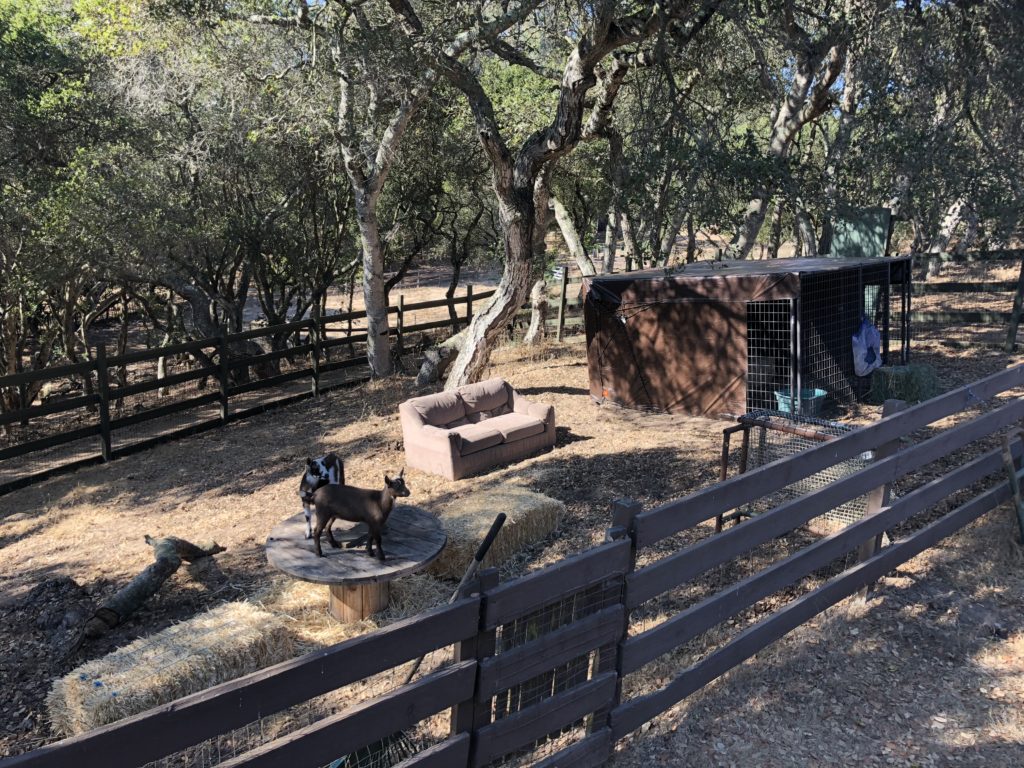 Of course we had to build something permanent, and since we already had the dog yard fenced in, we decided to add the goat barn within the new fenced yard. In October and November we built their new home, and it's gorgeous.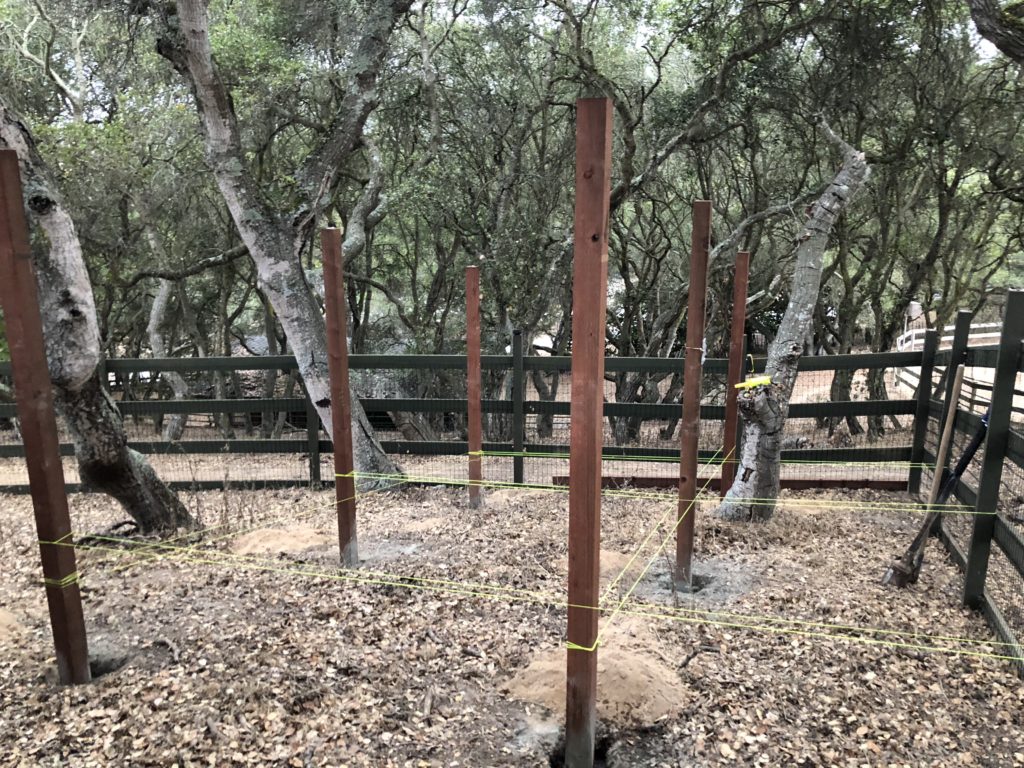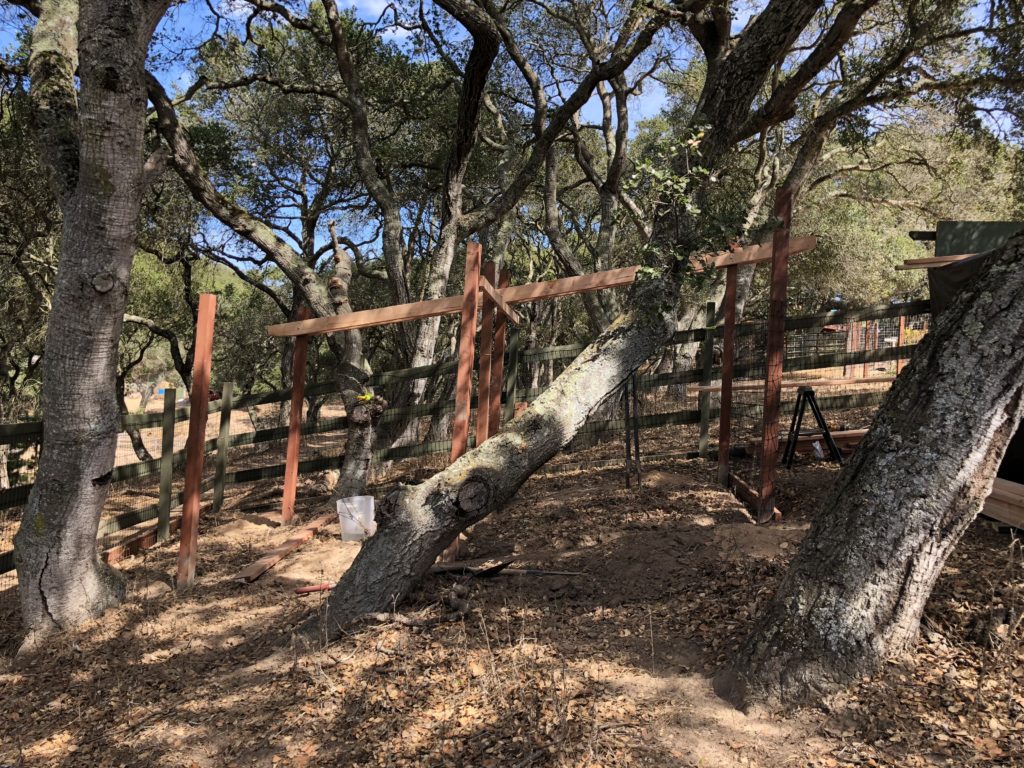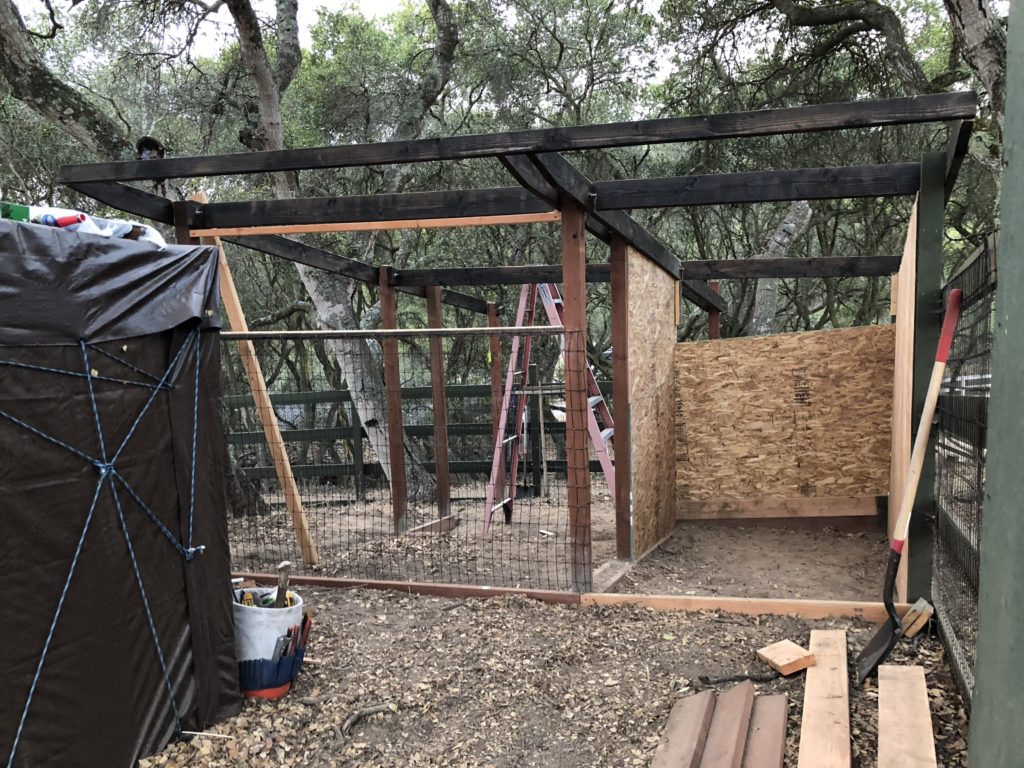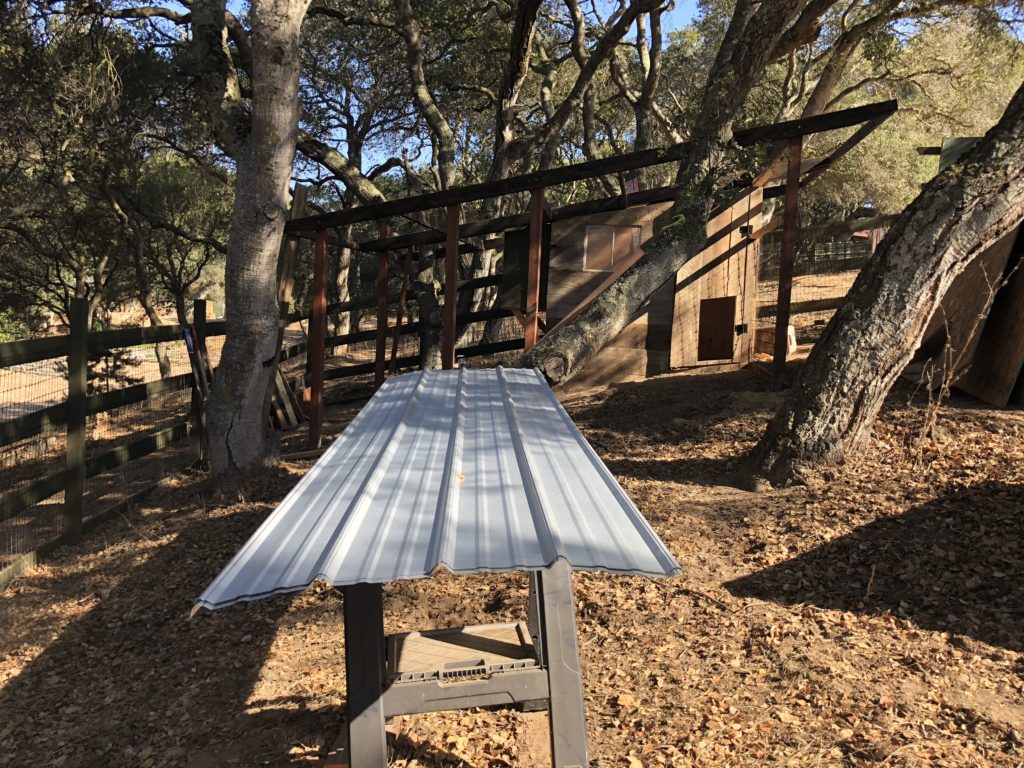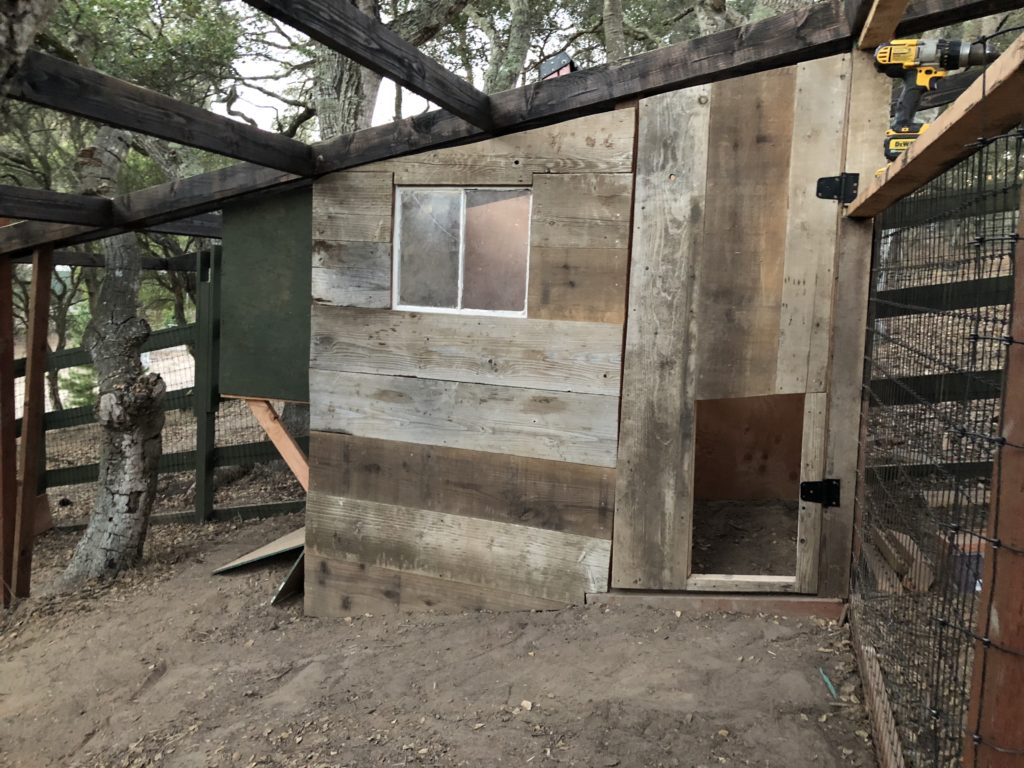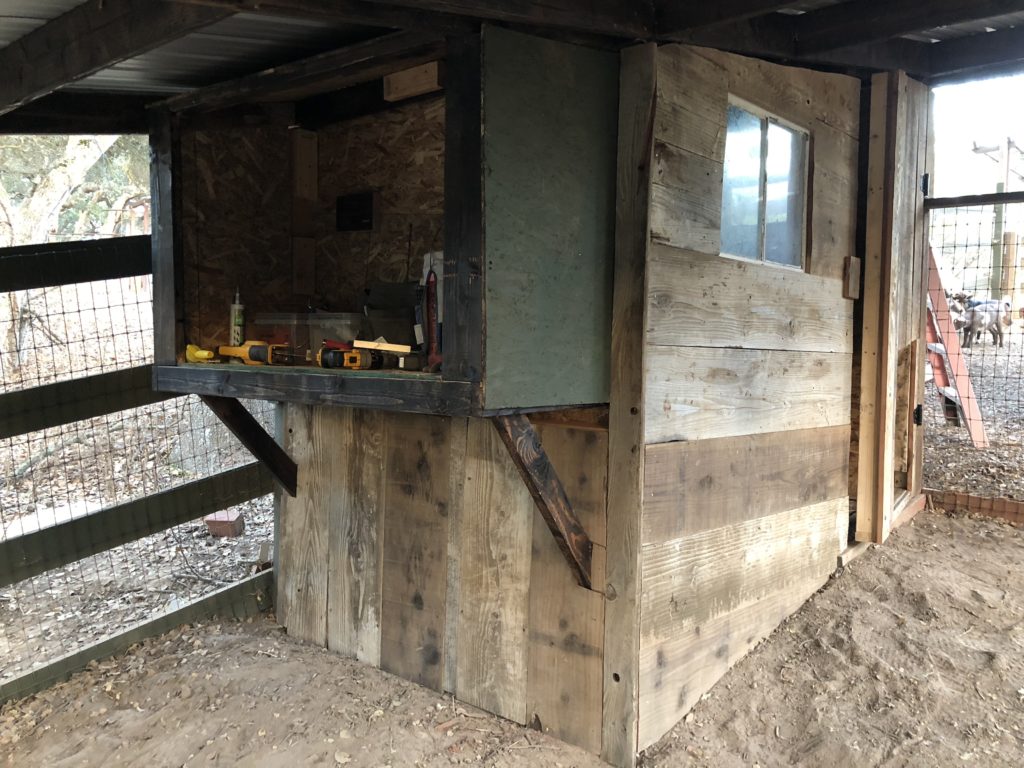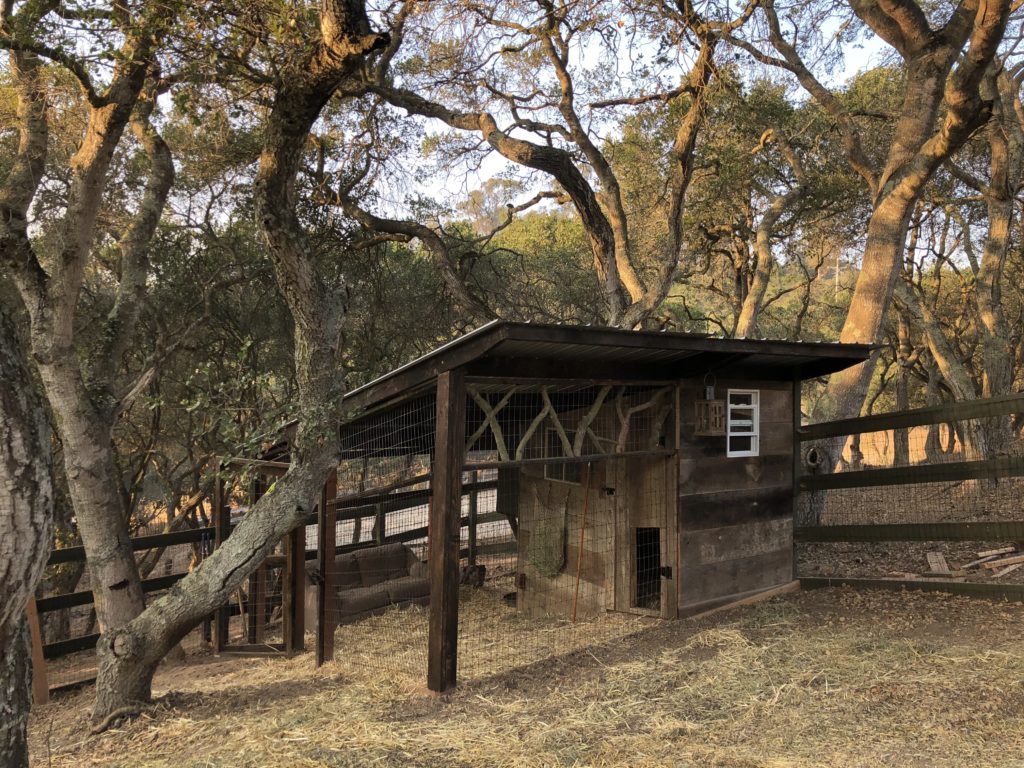 Autumn
With school in session and the days growing shorter we found ourselves settling down more inside with the cats. The Lady Eboshi and enolA tolerate each other and provide endless entertainment for us.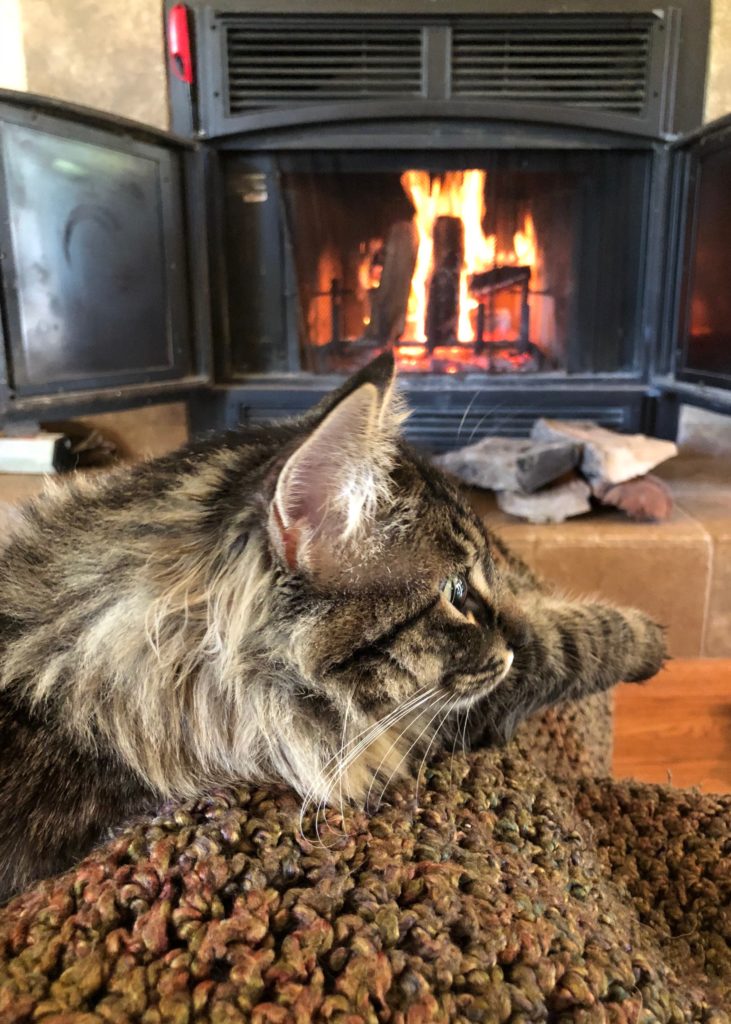 Having made the decision to take time off from doing shows for the past year, I entered some pieces in the Santa Cruz County Fair. My Literary and Fandom Eye Moss on a Log is one of my favorite pieces, and I chuckled audibly when I saw that I had been awarded a 1st place ribbon with a special award for creativity. The special award means the world to me because S.C. County is filled with creativity.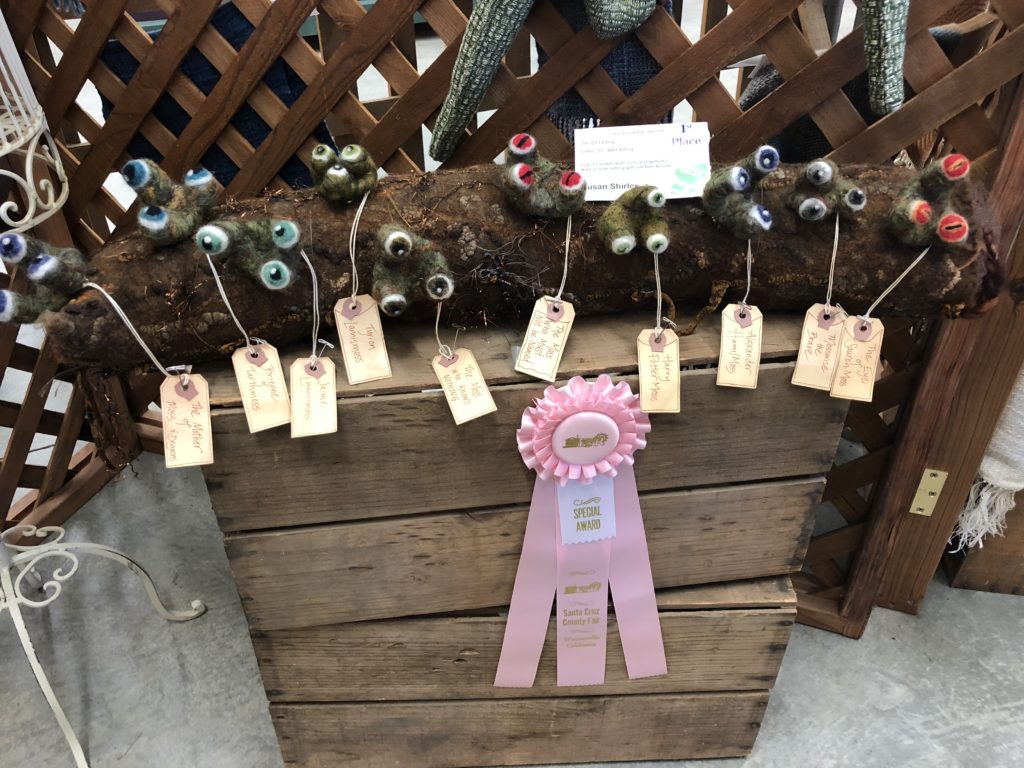 Winter
As the year came to a close we hosted Thanksgiving, continued to play with the critters, and said some sad goodbyes to our beloved hens Lady Margaery and Lady Olenna just as the new year began. May they rest in peace.
We have already begun plans for 2019 (the chicken yard extension is nearly complete).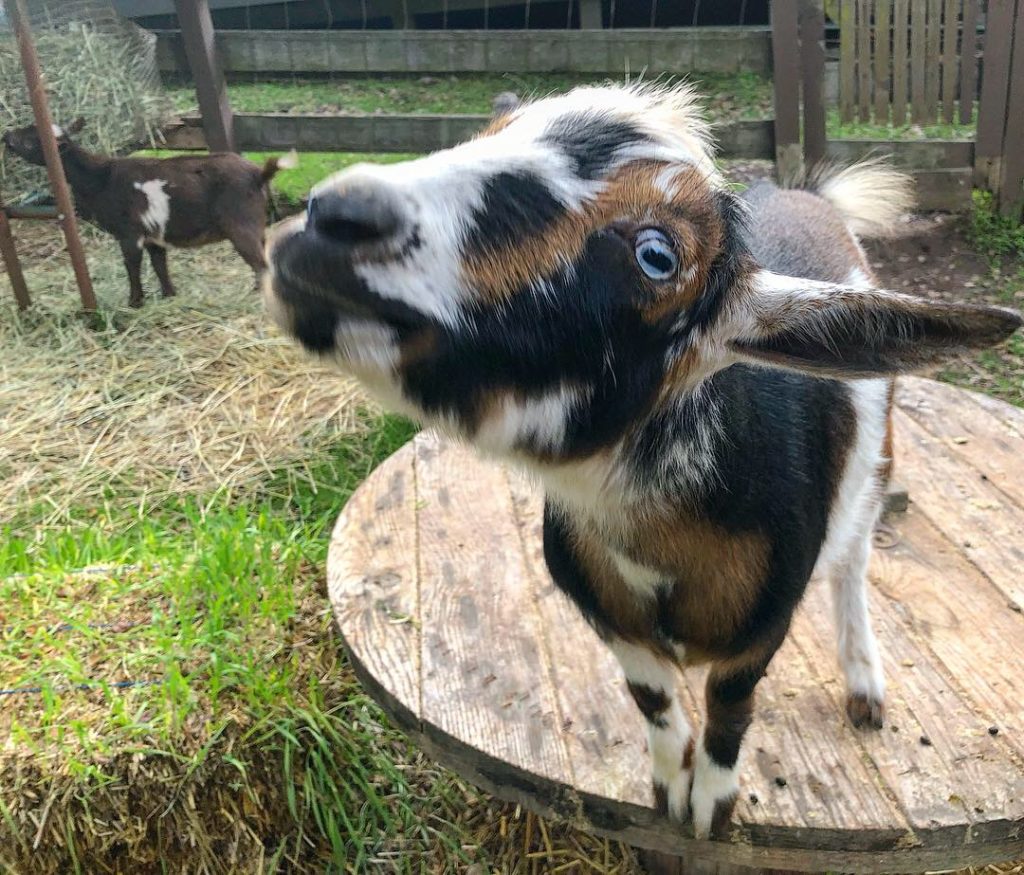 Scrappy Duncan wants to know what your plans are for 2019. Or maybe he only wants a neck scratch. It's hard to tell with him.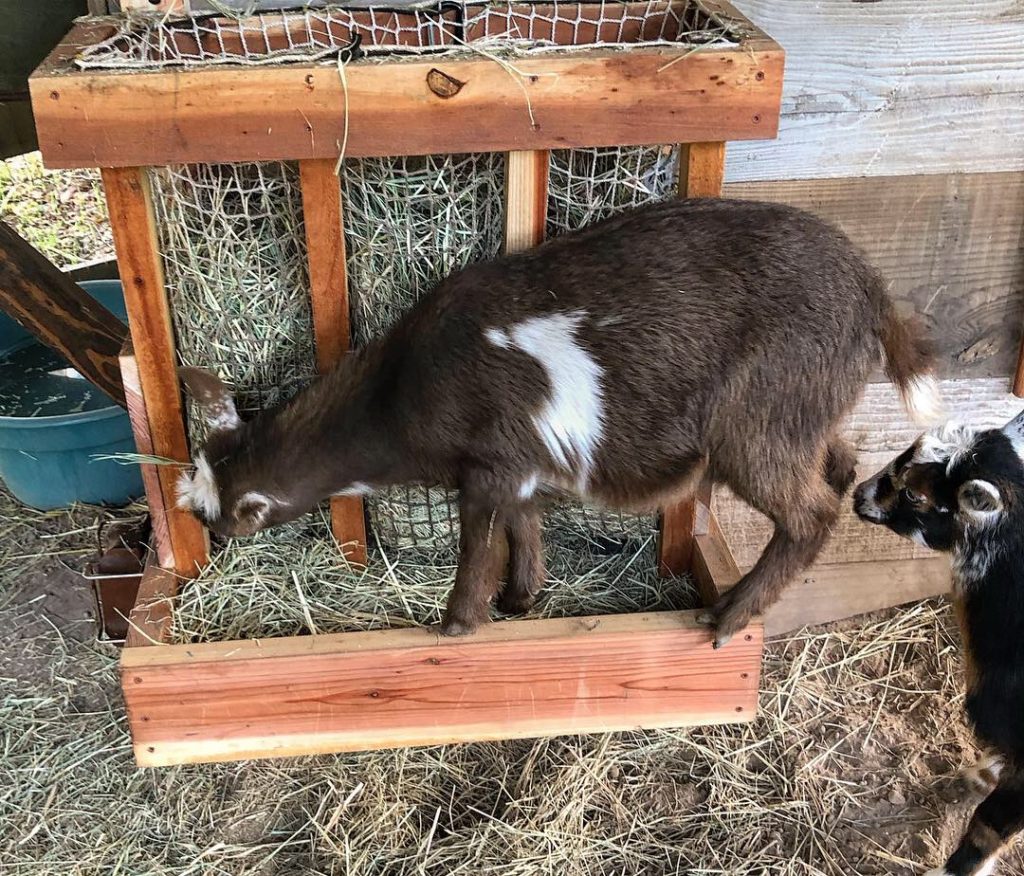 Snackly wants to know what delicious treats he'll get to eat in 2019.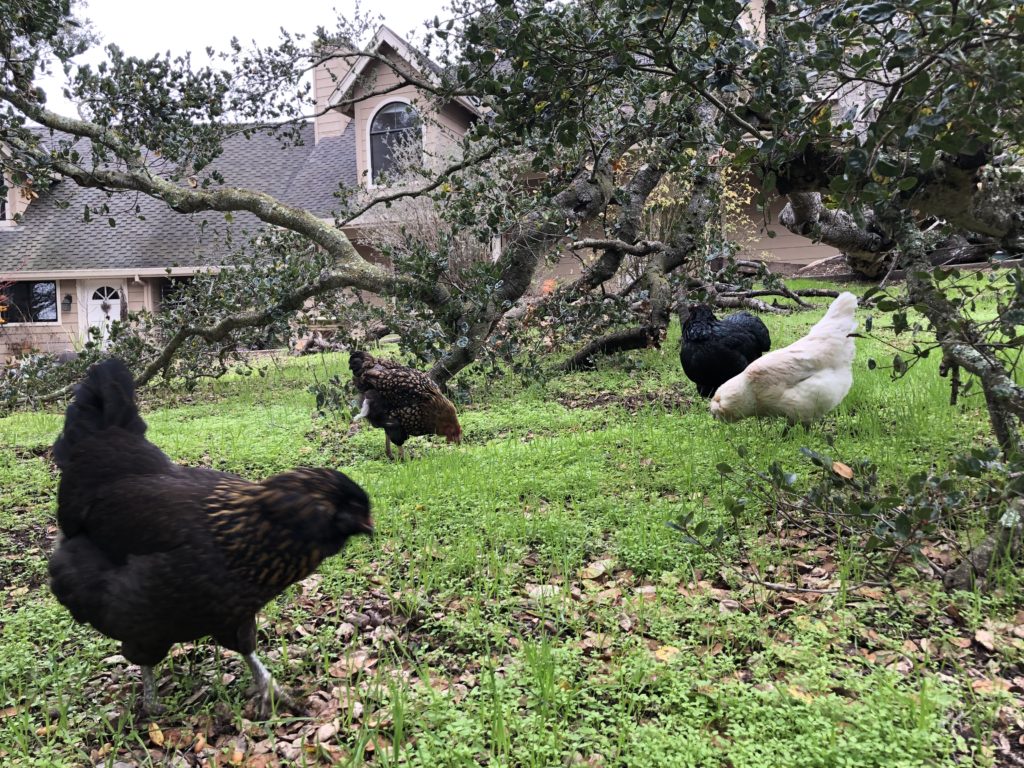 The chickens are in for a treat when their new enclosure opens. Hopefully they'll start laying again.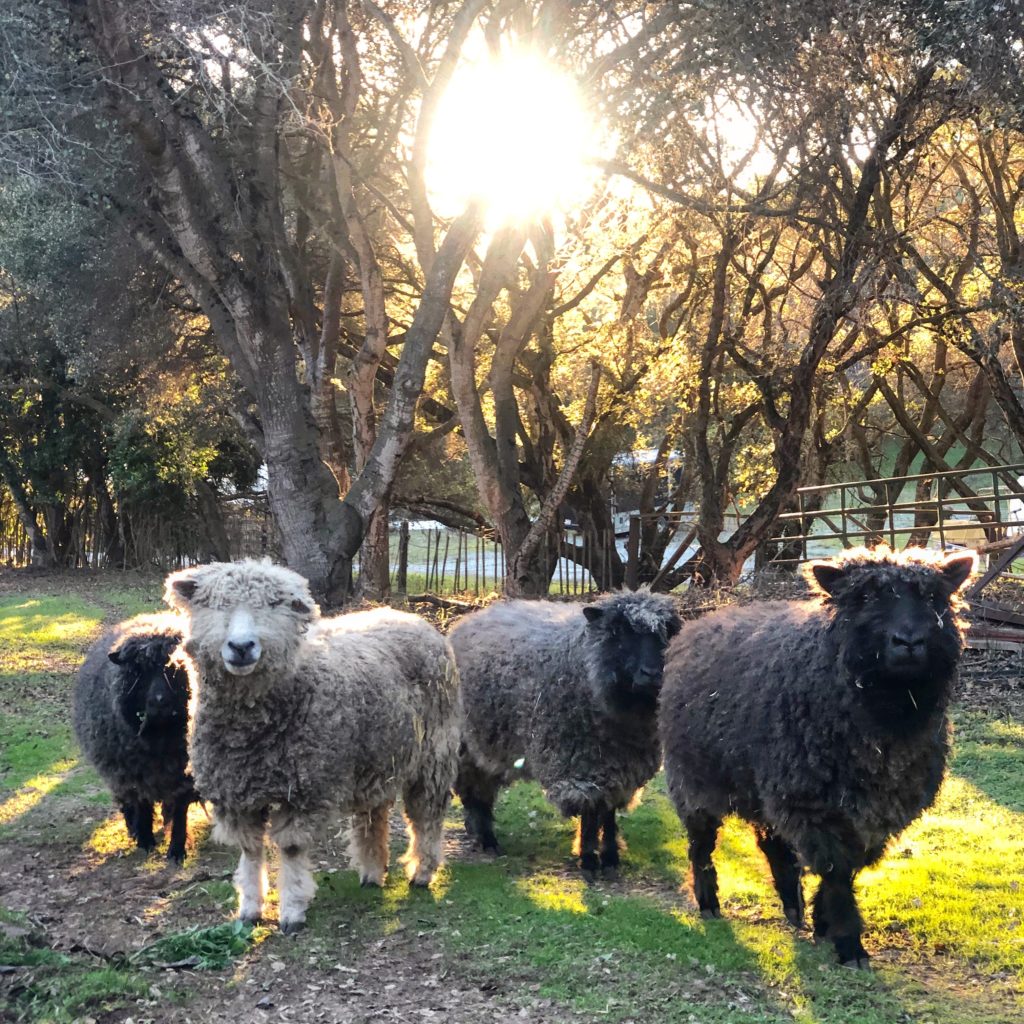 The wooly bears have a new album dropping soon, but they're disagreeing on the name. What should they call it?
So if you have stayed with me long enough to read through all of this, know that I appreciate you taking the time to do so. I'm going to be updating our blog more frequently this year, with shorter posts. I encourage you to let me know what you accomplished in 2018 or what you hope to accomplish in 2019.
If you're wondering, "How do they manage it all? Don't they teach full time?" The answer is yes, we do teach full time, and it's exhausting. No, we don't manage it all. We have to set realistic goals, and that often means some things just don't get done.
Like *ahem* up-to-date blog posts. Or cleaning. Or mending clothes. Or spending more time with all of the critters. Or grading everything in a timely manner. Or getting to see friends and family more often. Or even spending more time relaxing or traveling with each other-carpooling doesn't count.
The point is we do what we can. As Gandalf once said, "All you have to decide is what to do with the time that is given to you."
In 2019 I started bullet journaling to organize the chaos of my wandering attention span, and I look forward to sharing my journey with you. A few days in, and it's really helping.
For the time being, I leave you with Dottie contemplating the sunset. Happy New Year, Everyone!