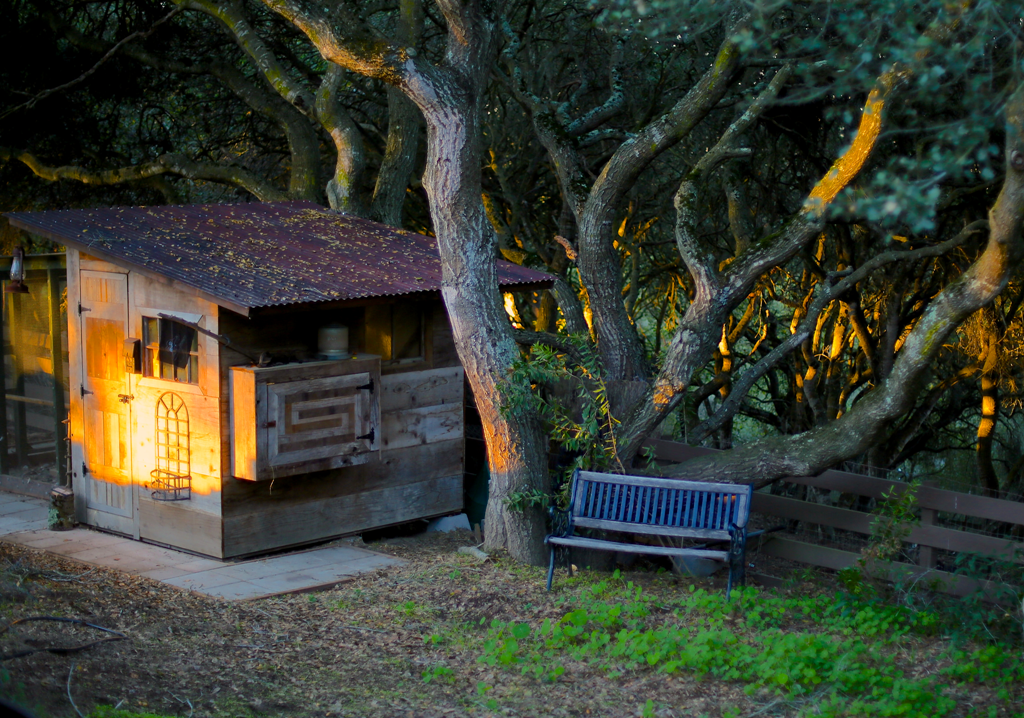 As a child, I grew up reading, playing outside, watching movies, and imagining. At times, I found myself doing them at the same time-and often while wearing long skirts and dresses. The adventures of Anne of Green Gables, the Pevensie children in Narnia, the hobbits of the Shire, the resistance fighters in Robotech The New Generation and Star Wars, and the Potter children in Whangdoodleland all stirred something deep inside my soul.
Adventure. Family. Nature. Social Justice. Creativity. These themes filled my days and my dreams.
I always loved that many book characters lived in homes with names, and so it was that once I had read the Harry Potter books, I fondly dubbed our family home The Burrow. It's no surprise that when Brett and I began our life together, that we would eventually create our own world, our own home with a name.
Mosshollow Hill.
What started as a fiber fascination in the mid-90s, thanks to friends teaching me to knit and crochet, has since developed into an entire world of fiber art, wet-felting, and small-scale farming.
While Brett and I were living in Morgan Hill in 2011, Mosshollow began as a fiber-arts side-business. In the fall of 2013 we set out on a quest to find the ideal acreage upon which to bring Mosshollow to life. The following summer, we purchased our dream home on 5.4 wooded acres and began our adventure of creating a magical little farm nestled in the hills of Aromas, California.
I'm grateful to my family, friends, and most especially, my partner Brett for all their love, support, and encouragement in making the dreams of a young girl become a reality.
This blog, should you choose to follow it, will tell the true stories of Mosshollow Hill. The characters are myself and Brett, two public school teachers living their dream on a small-farm in a wonderfully small town, Sidney, a talented artist living in The House of Wormwood on Mosshollow Hill, and our rescued cats, wooly sheep, and chickens. Lots and lots of chickens.
Join us as we learn about living on a farm, balance teaching full-time, make mistakes, laugh, love, and grow. Oh yes, and read, play outside, watch movies, and imagine.
-Susan of Mosshollow Hill