Every year, artists in San Benito County open their studios to the public enabling guests to learn all about the artistic process. The towns of Hollister, San Juan Bautista, and Aromas provide a beautiful country backdrop for an afternoon art tour. This year, we are going to host a virtual tour, so you'll get a chance to see everyone's studio over a two-week time period.
A virtual visit to Mosshollow Hill gives guests an opportunity to learn all about the felting process with Susan as well as to meet the real stars-the wooly bears themselves!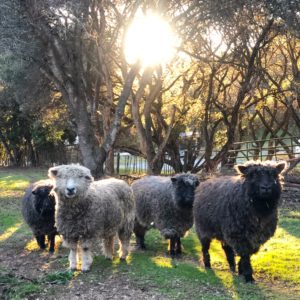 Go to the San Benito Arts Council website to get more information. You'll have two weeks to visit as many studios as you can or hunker down at a few studios and spend more time getting to know how artists bring their visions to life.
In Susan's fiber studio, you'll see how she blends natural fibers with up-cycled materials for environmentally-friendly wearable art and one-of-a-kind felted treasures. She has recently begun spinning and dyeing fiber, so you'll get a comprehensive education on how she takes her Wensleydale/Romney sheeps' raw fleeces and transforms them into art.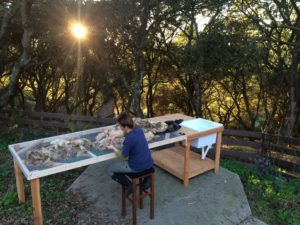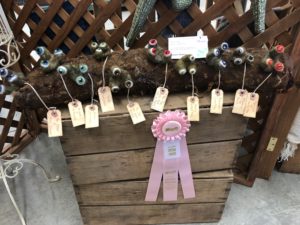 You'll also get a chance to purchase fiber, kits, supplies, and one-of-a-kind art. You won't want to miss this event.
Join this family-friendly virtual celebration at Mosshollow Hill!