Description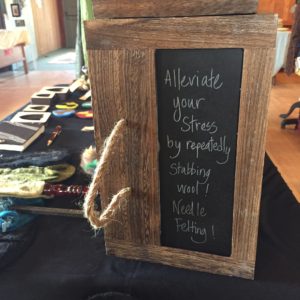 Are you curious about needle-felting? Are you a fan of a certain magical school? Have you wanted to give needle-felting a try but find creating an adorable penguin daunting? Fear not. My handy-dandy kits are just for you.
Each kit contains the following materials to make ONE approximately 3″x3″ house crest: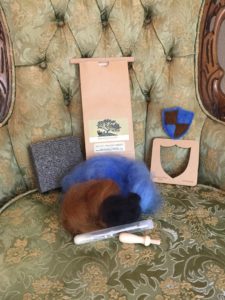 1 printed tutorial
1 4″x4″ foam pad
2 sized 38S needles
2 pin backings (1″ & 1.5″)
1 wooden tool to hold the needle
1 plastic tube to keep the needles safe
1 laser cut template (thanks to revomiro's Andrea McCann)
Mosshollow Hill wool to create 1 custom House Crest badge (approximately 3″x3″) in house colors of your choice.
When you purchase, simply let me know which of the following color options you prefer:
Eagle-bronze and light blue
Serpent-silver and green
Badger-black and yellow
Lion-gold and burgundy
Unity-black with light blue, green, yellow, and burgundy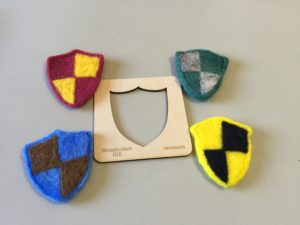 Once you have made your crest, you can sew one of the pin backings to it and proudly wear it among the Muggles or sew it directly to the material of your choosing.
These crests look fabulous on bags, backpacks, jackets, jeans, etc.
Our kits make a great gift for any magical folk ages 10+. I have taught needle-felting to hundreds of 6th graders, and it's a fun way to channel restless modern-day energy into an old-world art form.