Description
If you're looking for a simple tutorial on how to needle-felt a basic sphere, here you go!
This 2-page tutorial will guide you through the basics of dry or needle-felting a sphere. You will also learn how to use a template to achieve a desired shape.
Once you can felt a sphere, you can needle-felt any shape. Recommended for ages 9+.
This is a downloadable PDF which uses the following materials not included in this purchase.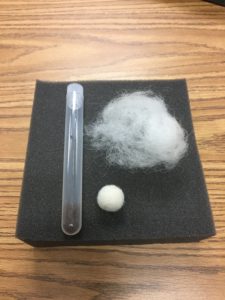 If you would like to purchase a kit, the directions are included in the cost.
I have used this tutorial to teach hundreds of 6th graders how to felt with wild success. The sphere takes about 30 minutes of focus and precision, so make sure you have patience.
"Repeat after me, pokey-pokey, stabby-stabby…"
Happy felting!